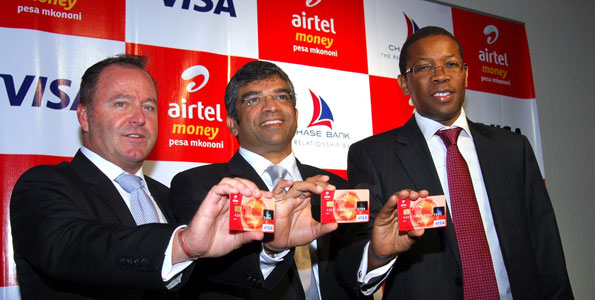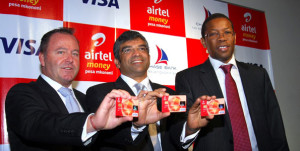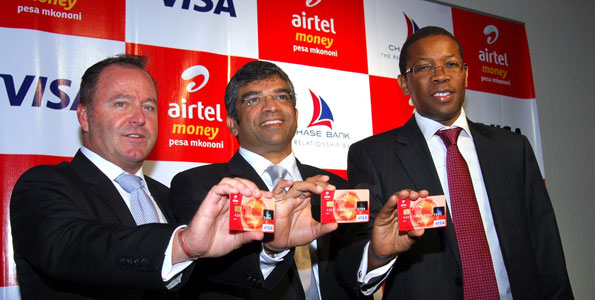 The telecom operator Bharti Airtel and Visa, American of payment solutions provider have announced on 2nd March in a joint statement, a partnership to offer innovative mobile payment services in seven African countries. The countries are Gabon, Ghana, Kenya, Madagascar, Rwanda, Seychelles and Tanzania. Visa will be based on existing Mobile Money service capacity of Bharti Airtel to enable subscribers to use their Airtel account Money to pay in stores online where Visa is accepted.
In addition, customers can withdraw cash and make payments from their Airtel Money account using their Visa card associated to Airtel Money.
"Mobile payments can transform the lives of people throughout Africa who are commonly having access to a mobile phone, but not a bank," said Vish Sowani, Vice President of MNO Partnerships for Visa. "For most new subscribers, this will represent their first payment account and bring some of the latest digital payment advancements into the everyday experiences of Airtel's customers."
In addition to everyday Visa transactions in stores, online and at ATMs, Airtel Money can also be used to make micro-payments, conduct fund transfers, purchase airtime and pre-paid electricity, plus Internet bundles – using an easy, safe mobile experience. For example, a bill can be paid without having to travel, to wait in long queues, or hold large sums of cash.
"We are excited to embark on the next phase of development for Airtel Money with our new Visa partner," said Chidi Okpala, Director and Head of Airtel Money Africa. "We can look forward to further empower our Airtel Money customers with access to retail, ATM and online payments using only their Airtel Mobile Phone and companion card to manage all their mobile payment needs."
Visa and Airtel have already launched an Airtel Money Visa Card in Kenya and will roll out services in other markets starting early 2015.
Note that Visa Inc. is a global payments technology company that connects consumers, businesses, financial institutions and governments in more than 200 countries and territories to fast, secure and reliable electronic payments. Bharti Airtel Limited is a leading global telecommunications company with operations in 20 countries across Asia and Africa.