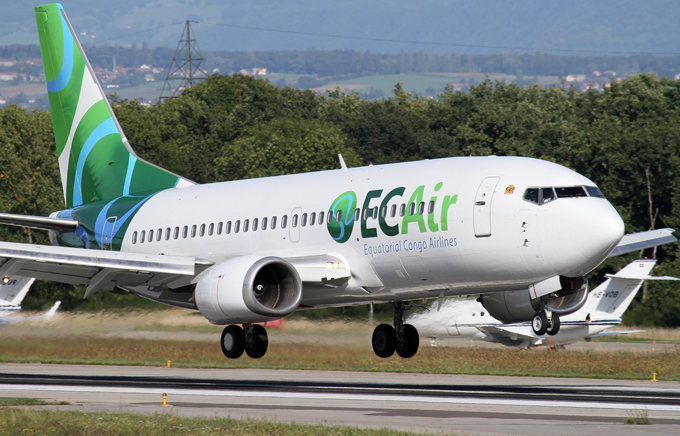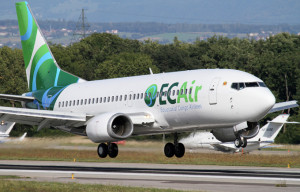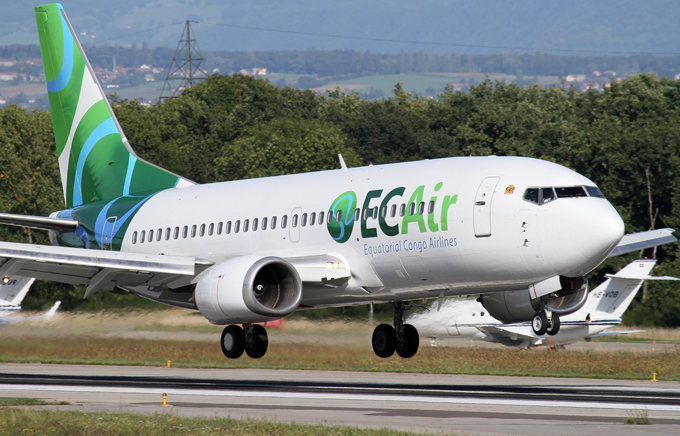 Equatorial Congo Airlines, EcAir, the national airline of the Republic of Congo, Brazzaville has announced in a statement this weekend that the company will start from March 22nd, a service via Dakar-Bamako as part of the expansion of its network.
"Bamako (Republic of Mali) and Dakar (Republic of Senegal) are two major capital cities in West Africa. The introduction of this service three times a week (Tuesday, Thursday and Sunday from Brazzaville, Wednesday, Friday, Monday from Dakar and Bamako) meets a growing demand from our passengers," said the company in a statement.
"This new service is a crucial and strategic step in the growth process of our company and is expected to strengthen exchanges and cooperation between the Congo, Mali and Senegal, more generally, with the rest of West Africa" added the statement.
The company also announced that the flights to Bamako and Dakar will be operated by Boeing 757-200, with a capacity of 148 seats (16 in Business and 132 in Economy) until June 1st , then 737-700 (12 seats in Business and 112 seats in Economy ). These two new destinations complete the offer of Equatorial Congo Airlines, which already serves on the regional network, Cotonou (Benin), Douala (Cameroon), Libreville (Gabon) and Kinshasa (DRC).
"With the opening of these two new routes to Bamako and Dakar, a few weeks after the opening of the destination Libreville and the establishment of a daily flight Brazzaville / Paris, Brazzaville / Dubai, we are strengthening our presence in the continent. This year, as part of the expansion of our network and our fleet, we have transformed Maya-Maya Airport in a real hub in Central Africa by offering our passengers many rotations and high-end service. "Said Fatima Beyina-Moussa, CEO of Equatorial Congo Airlines.
Note that Equatorial Congo Airlines Ltd. (ECAir) was founded with the support of the Congolese State with the aim of contributing to the modernization of the air transport industry in Congo. Following the construction of the international Maya-Maya airport in its capital, the country wished to create its own new national airline.