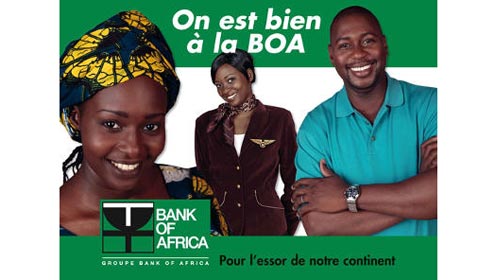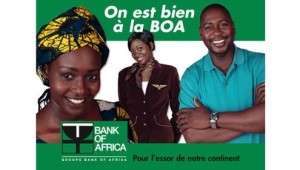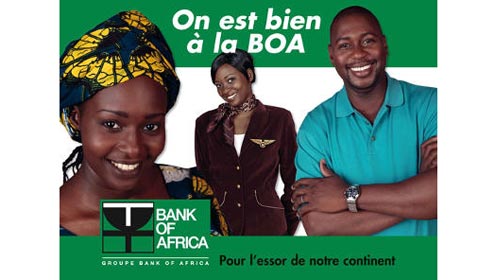 The Pan-African banking group Bank of Africa (BOA) has announced on March 13th, in a statement, that the institution realized a consolidated net profit of 90 million euros in 2014.
Compared to 2013, the Net banking product (GNP) of the group has reached 388 million euros in the previous year, against 321 million euros in 2013, said the banking group in the statement.
Outstanding customer loans totaled EUR 3.1 billion at 31/12/2014, against 2.5 billion at 31/12/2013, an increment of 23.2% in one year.
Customer deposits were, in turn, set at 4 billion euros last year, against 3,5 billion Euros a year earlier. The total assets of the group BOA has also reached 6 billion in 2014 against € 4.8 billion in 2013.
Held mainly by the second largest private bank in Morocco BMCE Bank, majority-owned since 2010,  BOA With a presence in 17 countries, including 8 in West Africa (Benin, Burkina Faso, Ivory Coast, Ghana, Mali, Niger, Togo and Senegal) 7 in East Africa and the Indian Ocean (Burundi, Djibouti, Ethiopia, Kenya, Madagascar, Tanzania and Uganda), the Democratic Republic of Congo, and in France, through a network of 15 commercial banks , a financial company, a housing bank, an investment bank, a brokerage company, two investment companies, an asset management company and two representative offices.
BMCE Bank brings strong strategic and operational support to the Bank of Africa group, as well as direct access to the international market as a result of its presence in Europe and Asia.