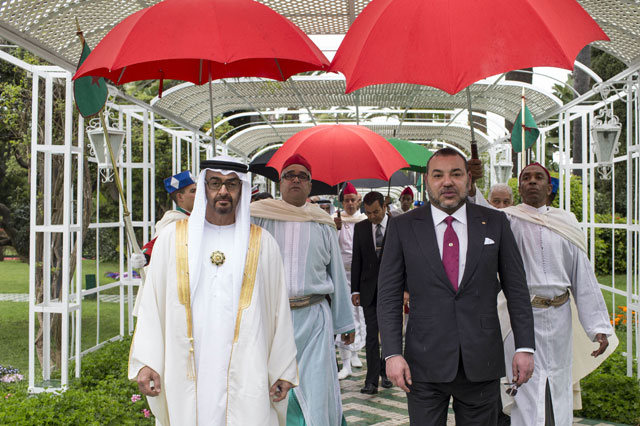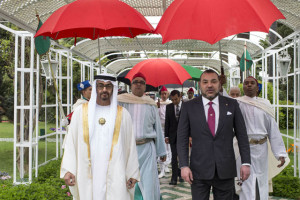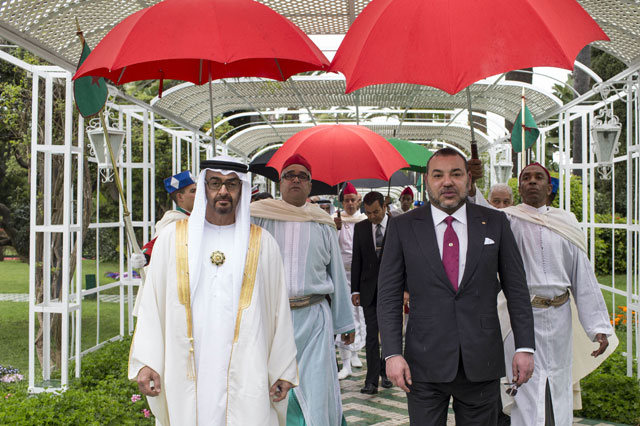 The Kingdom of Morocco has signed on Tuesday 17th March, 21 cooperation agreements with the United Arab Emirates. His Majesty King Mohammed VI of Morocco and His Highness Shaikh Mohammed bin Zayed Al Nahyan, Crown Prince of Abu Dhabi and Deputy Supreme Commander of the UAE Armed Forces have signed agreements and memoranda of understanding between the UAE and the Kingdom of Morocco, at the Royal Palace, in Casablanca.
These agreements and MOUs covered diverse areas of joint cooperation including security, politics, energy, education, sports, culture, customs, Islamic affairs, health, communications, tourism and infrastructure.
A framework agreement for cooperation in the field of renewable energy was signed by Dr Sultan Al Jaber, Minister of State, Chairman of the Board of Directors of Masdar; and the Minister of Energy, Mines, Water and Environment, Abdelkader Amara. Under the agreement, Masdar will study, identify and evaluate commercial investment opportunities in renewable energy in Morocco. On its part, the Moroccan ministry will present a list of potential locations for development of renewable energy projects.
One of the 21 agreements have been signed formalizing the purchase by Morocco Telcom all the shares held by the Company in UAE Etisalat African companies, including Abdulkrim Julfar Ahmed, Executive Chairman of Etisalat and Abdeslam Ahizoun, CEO of Morocco Telecom.
Recall that the visit of the UAE dignitary and its delegation is a symbol for the business community in Morocco. Indeed, the legal entities from the UAE, arrived during the first half of 2014, the head of foreign investors in the Casablanca Stock Exchange, according to a report published on 27th December by the Ethics Board securities (Securities Commission), Constable Morocco's financial center.
These investments accounted for 55 billion Moroccan dirhams, in the form of shares in listed companies instead of Casablanca, or 40% of the capitalization held by all foreign investors, where we found the second in France, and the USA third.