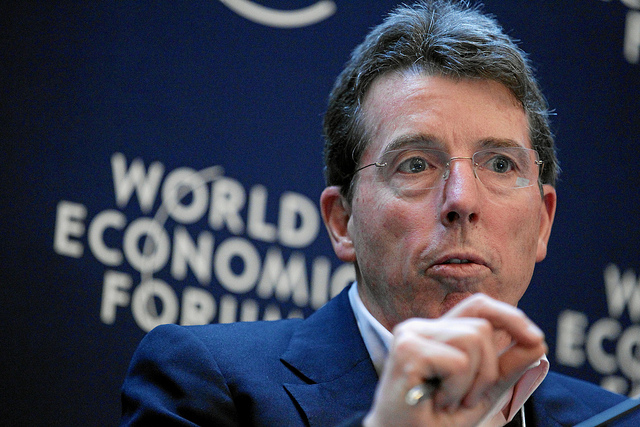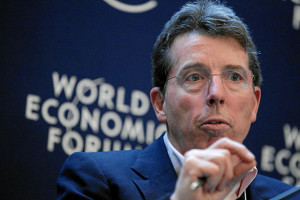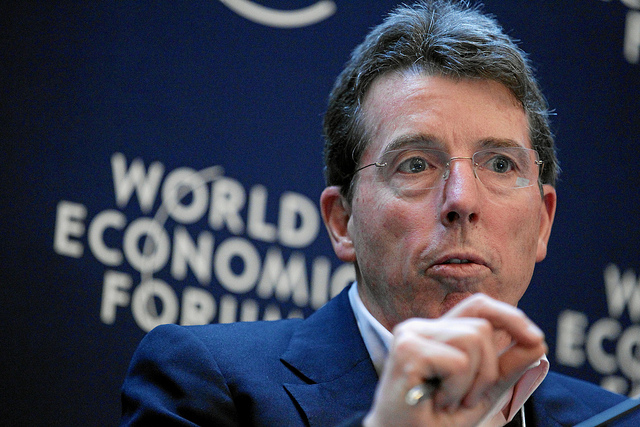 The investment holding company dedicated to financial services in Africa, Atlas Mara has announced on the 25th March on the occasion of the publication of its results, it plans to raise funds to make new acquisitions on the continent. Atlas Mara, who has already raised $ 625 million since its inception in late 2013, said its next targets could be "banking groups with operations in several countries or small local banks."
The company of Bob Diamond (photo), the former head of Barclays, in association with the billionaire Ashish Thakkar and Arnold Ekpe, former CEO of the Ecobank Group, already has interests in three African banks.
In this case, the group is holding 29.9% of Union Bank of Nigeria, 75% of Rwanda Development Bank (BRD) and about 99% of BancABC group, which has subsidiaries in five southern African countries (Botswana, Mozambique, Tanzania, Zambia and Zimbabwe).
Atlas Mara, co-founded by Diamond, 63, and Ugandan entrepreneur Ashish Thakkar, has been expanding by buying African financial services companies. The company acquired ABC Holdings Ltd. and ADC African Development Corp. last year and bought a stake in Union Bank of Nigeria Plc. in September.
"Although forecasts are difficult in view of the current economic environment, we expect significant improvements in terms of organic growth and profitability of our African assets," said the CEO of the holding company, John Vitalo.
Mara Atlas, also reported a loss of $ 63.1 million between 1st December 2013 and 31st December 2014, mainly because of the cost of acquisitions and the provisions recorded. The liquidity problems in some countries and the strong US dollar also contributed to widening losses in the holding company.
"We have achieved a number of important milestones," Chief Executive Officer John Vitalo said in the statement. Atlas Mara is "currently evaluating a number of additional acquisition opportunities."
Excluding costs for acquisitions and integration, Atlas Mara would have made a net profit of $ 7.2 million. The company states in this context that it expects to make a profit in 2015 and provide a medium-term return on equity rate of about 20%.