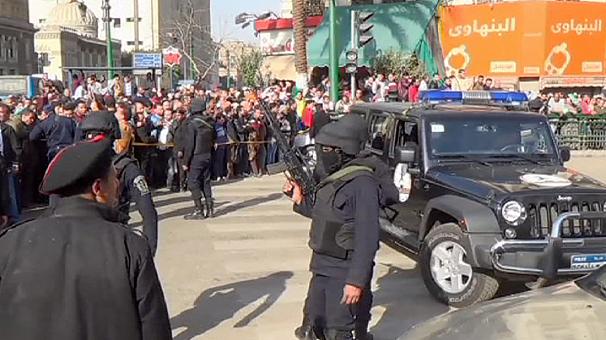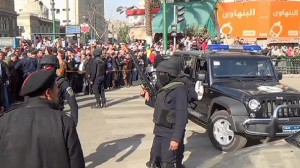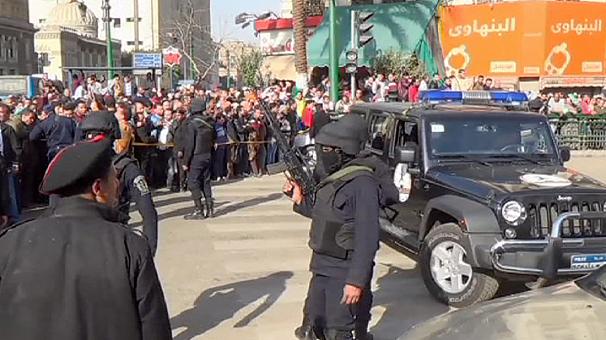 Cairo and Alexandria, Egypt's two largest cities, have been attacked by Islamist militants with bomb explosives leaving one policeman dead and seven other people injured. The bomb in Alexandria targeted a church as Christians celebrate Easter Sunday. Security forces were also able to kill Hamam Mohamed Attia of Ajnad Misr, the leader of militant group that targets security offices around the capital, in a separate incident during a firefight in an apartment in Giza, Cairo.
The bomb attack in Cairo took place on the 15 May Bridge leading to the upscale Cairo district of Zamalek. Major General Ihab Roushdy, deputy police chief in Cairo's western district said the explosion happened shortly after a car stopped to ask for directions from a policeman who was later killed by the explosion which left a shallow crater on the ground.
Since the government led by the now-banned Muslim Brotherhood was toppled from power in 2013, insurgency and bomb attacks have increased in the country killing hundreds of security officers. Roushdy vowed that attacks targeting soldiers and policemen will not break their will as they continue to fight terrorism.
The attack was carried out by the Ajnad Misr as its media wing claimed that "God has enabled our brave soldiers to plant an IED where the criminal (security) services were gathered on the bridge" but the group is yet to make comments about the killing of its leader Hamam Mohamed Attia on Sunday already announced by the Interior ministry. His killing will be a big blow to the group that has concentrated its efforts only in capital with the help of small homemade explosives.