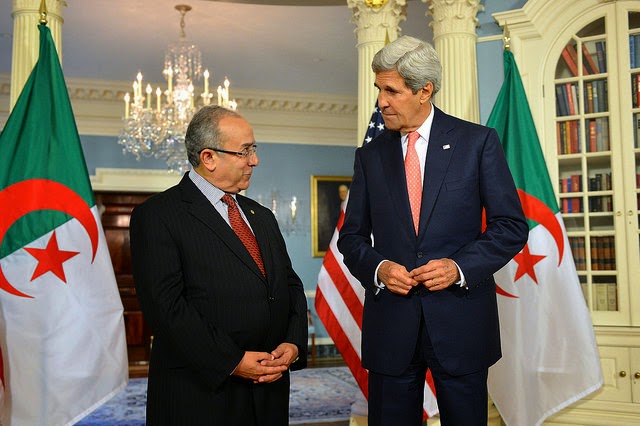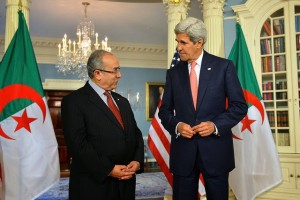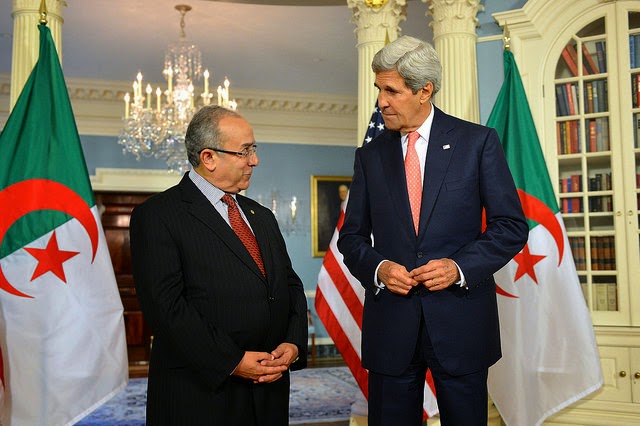 Algeria's Foreign Minister Ramtane Lamamra met with U.S Secretary of State John Kerry in Kuwait to discuss bilateral relations and areas of mutual interest between the two governments as the third close door session of Algeria-US Strategic Dialogue opened Wednesday in Washington.
Speaking to reporters at a joint press conference, Kerry said efforts are being made with their partners in Algeria to improve trade and increase investment as he hailed Algiers leadership in climate change negotiations ahead of the global meeting later this year. He added that he is grateful to Algeria for "agreeing to share the lessons from its own battle against violent extremists" and for "playing an important, highly constructive role" in the region. The North African country will be hosting an international summit on de-radicalization.
Foreign Minister Ramtane Lamara credited the bilateral Strategic Dialogue between the two countries for "providing the needed holistic approach" to their bilateral interactions saying that he is glad that they share "the same desire and commitment." The Strategic Dialogue focuses on political, security, economic, education and cultural issues that could strengthen cooperation and collaboration between the two countries. He stressed that the fight against terrorism must continue as he also called for Islamophobia to be combatted worldwide.
Switching his attention to regional matters, the Algerian foreign minister said the "destructive and senseless war" in Syria can't be ended with military action and called upon the "international community to engage all the political actors in an inclusive dialogue with the aim of finding a consensual solution." Lamamra appreciated Kerry's efforts in the Israeli-Palestinian conflict and hopes that the international community to "live up to its obligations towards the peace process."