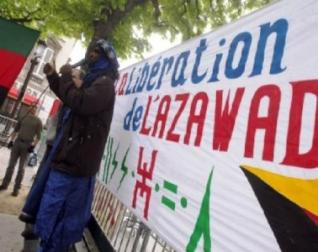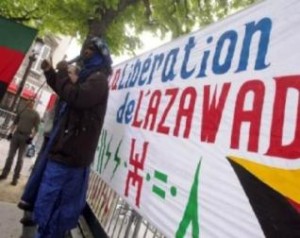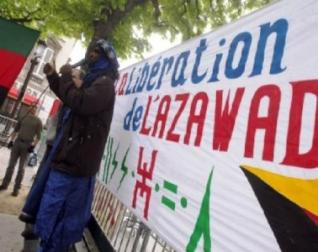 Malian state television announced that "the Coordination of Azawad Movements (CMA) will initial the proposal on April 15, according to the prime minister" but the spokesman for the National Movement for the Liberation of Azawad (MNLA), Moussa Ag Acharatoumane, said that CMA had since changed its mind. A U.N brokered peace deal proposal was agreed on in Algiers in March but CMA asked for more time for consultations before finally stating that the deal does not grant enough concessions to the desert region they call Azawad. MNLA is the dominant armed group within the CMA.
Bamako wants to sign the proposal and Foreign Minister Abdoulaye Diop told the U.N Security Council on Thursday that a small group of "radical, extremist individuals" are hijacking the peace deal. "Those who, in spite of everything, chose to stand in the way of peace will give the international community no other choice than to isolate them … and impose sanctions," he said.
However CMA, a Tuareg-dominated body that brings together five separatist groups, is unwilling to accept the deal proposal unless its "proposed amendments are taken into account" Acharatoumane said before they can initial the agreement and possibly sign it later.
Meanwhile a letter sent by Algerian Foreign Minister Ramtane Lamamra to the CMA coalition on April 6 and seen by Reuters expressed "satisfaction" with its decision to initial the accord and 15 April has been chosen to begin discussions on the next steps for a final signature.
After receiving the letter, Acharatoumane said "there are not enough assurances, not enough explanations and too many unknown factors" while Attaye Ag Mohamed, MNLA human rights representative, also dismissed the government's announcement. "No decision has been taken by the MNLA on whether or not to initial (the document)."