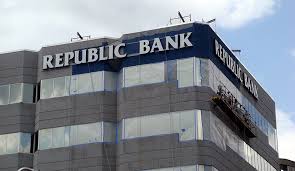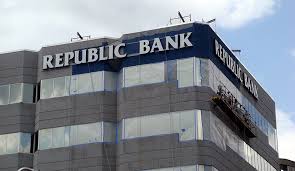 Republic Bank Ltd has informed the Ghanaian financial press that its offer to acquire a majority stake of 50.1% in the month in House Finance Company Bank should result favorably by May 7th, 2015, in light of the interest that brought the shareholders at the site of the initiative.
A statement issued in Accra by Madam Michelle Palmer-Keizer, General Manager, Group Marketing and Communications said in a letter dated March 3rd, 2015, the SEC indicated that it has found no evidence of insider trading in the Bank's acquisition of shares from Union Bank.
Mr. Robert Le Hunte, Director, Africa Operations of Republic Bank, expressed satisfaction that SEC has cleared the Bank of insider trading and expressed the hope that these findings would bring closure to all of the allegations of insider trading.
The statement said that at the SEC, while recognising a lack of clarity caused by the decisions of the Commission and the Bank of Ghana; found that the Bank had unintentionally breached certain rules of the Takeover Code in its said acquisition.
"Republic Bank has been asked to pay 1,000,000 Ghana Cedis (US$285,000)," it has added.
According to Jacqueline Quamina, the General Counsel of the Republic Bank Group, a successful conclusion of this transaction will enable it to strengthen its ambition to become a strong bank with the same class structures. Recall that the group that belongs to the South African Liberty Capital promised that HFC Bank Ghana remains a bank.
Republic Bank, which already owns 40% of the shareholding of HFC Bank, has made an offer of 1.6 Cedis ($ 0.26) per share and hopes to make the acquired bank, a large African group.
HFC Bank had on May 23rd, 2014 also sued the Republic Bank and the Securities and Exchange Commission (SEC) for what it alleged were breaches of the SEC Code on Takeovers & Mergers in Republic Bank's attempt to do a mandatory takeover of HFC Bank by purchasing of HFC shares held by the Union Bank of Nigeria.