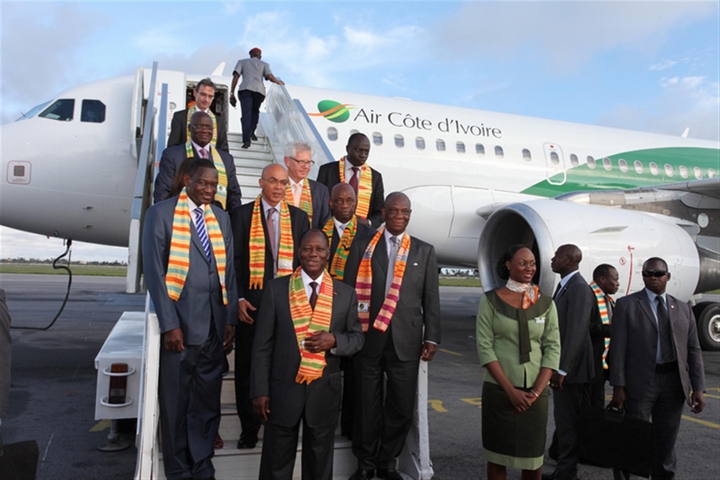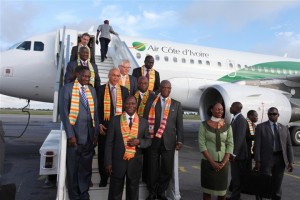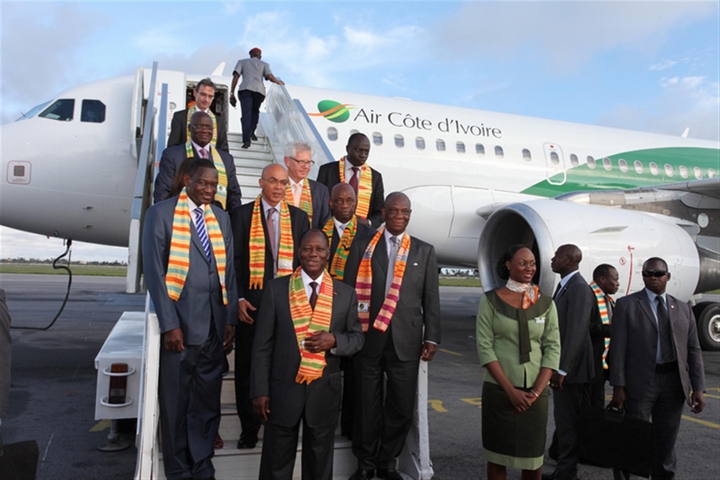 The Canadian aircraft manufacturer Bombardier has announced in a statement issued on the 13th April that Air Côte d'Ivoire, the national airline of the Republic of Côte d'Ivoire has converted options on two Q400 NextGen airliners to a firm order.
According to the statement, "Air Côte d'Ivoire's two options were to acquire under a contract announced on December 18th, 2013 which also included a firm order for two Q400 NextGen aircrafts. Air Côte d'Ivoire took delivery of its first two aircraft in 2014, in a dual-class configuration".
Based on the price list for the Q400 NextGen turboprop, the firm order is valued at approximately$69 million US.
"The demonstrated performance of the Q400 NextGen aircraft has been exceptional as we continue to develop our domestic short- and medium- haul markets and increase our route network," said René Décurey, Chief Executive Officer, Air Côte d'Ivoire. "It's the most productive, flexible and economical aircraft for our growth strategy and its dual-class cabin fits well with an overall service offering that has been wonderfully received by our passengers. We are placing this additional order as the Q400 aircraft is a significant contributor to our bottom line."
We are pleased that Air Côte d'Ivoire continues to grow with our Q400 aircraft, thanks to its jet-like speed and best in economics class seat," said John Kassis, Regional Vice President, Sales, Middle East and Africa, Bombardier Commercial Aircraft. "The Q400 turboprop has been one of the top success stories in the region and it continues to prove its operational capability and flexibility in Africa's hot, topographically diverse landscape."
"The growth of the Q400 turboprop and CRJ regional jet fleets in Africa is evidence that airlines there are developing strong regional networks with modern, efficient aircraft to serve point-to-point destinations within the regions as well as to feed intercontinental traffic at major hubs," added Ryan DeBrusk, Vice President, Sales, Europe, Middle East, Africa, Russia and CIS, Bombardier Commercial Aircraft. "Only Bombardier with its regional turboprop and jet aircraft, available in one, two, or three-class passenger cabins, with proven performance, reliability and economics, can fill these roles."
Air Côte d'Ivoire, which serves 22 destinations in West Africa and Central Africa, carried about 400,000 passengers in 2014 and plan 600,000 in 2015. The company is owned by the Ivorian state to the tune of 65%. The rest is Air France (20%) and the private investor Goldenrod investment (15%).