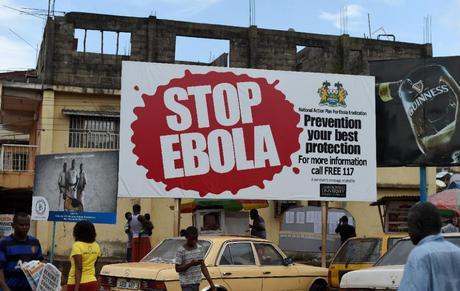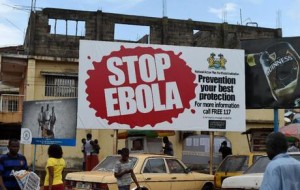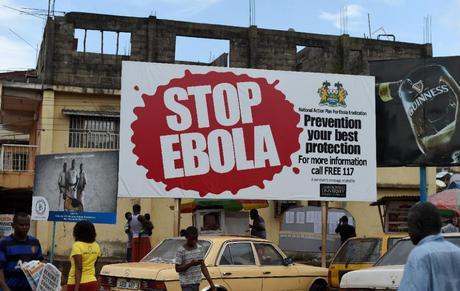 The three countries most affected by the epidemic of Ebola, Guinea, Liberia and Sierra Leone have asked on April 17th in Washington, an international aid plan for a total amount of $ 8 billion to fight the potentially deadly virus.  The three countries' presidents said that they need much more financial aid to overcome the disaster and ensure it can't happen again.
"We are not out of the woods," commented the President of Sierra Leone, Ernest Bai Koroma, who was speaking at the semi-annual meetings of the IMF and the World Bank in Washington.
 "Of the eight billion dollars, much of which has already been pledged by the international community, one billion dollars will be used in the next two years," he added. "The important thing is that the three countries came together to achieve this rescue plan," estimated, for his part, the Guinean President Alpha Conde.
Liberian President Ellen Johnson Sirleaf told global financial and aid leaders in Washington that while the sum was high, it was crucial to help seal recovery in the three countries.
"Is this we are asking too much? We say no, because a strong Mano River Union can be a formidable force for recovery and resilience in the sub region," Sirleaf told a meeting which included the heads of the United Nations, World Bank and International Monetary Fund, and representatives of leading countries and international development groups.
Guinea, Liberia and Sierra Leone, where Ebola killed more than 10,600 people since early 2014, called for the international aid plan called the "Marshall Plan", referring to the one that the United States had set up to rebuild Europe after the Second World War.
Responding to the request of the three West African countries that lost $ 2.2 billion in gross domestic product (GDP ($ 1.4 billion in Sierra Leone, $535 million in Guinea, and $ 240 million in Liberia) estimated by the World Bank. The Secretary General of the United Nations, Ban Ki-moon has announced that an international donors's conference will be held in mid-July in New York to meet the amount requested.
According to Guinean sources, the amount of aid already promised amounts to $ 5.1 billion of which 2.4 billion has already been released. World Bank officials have also indicated additional commitments totaling $ 1.2 billion had been made at the semi-annual meetings of the IMF and the World Bank in Washington, leaving a funding gap of the order of a billion dollars with all the three countries request.