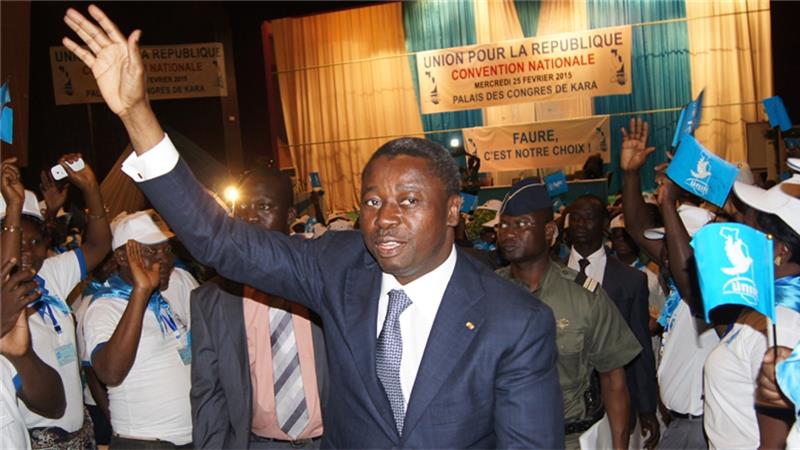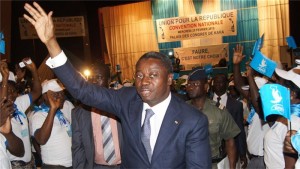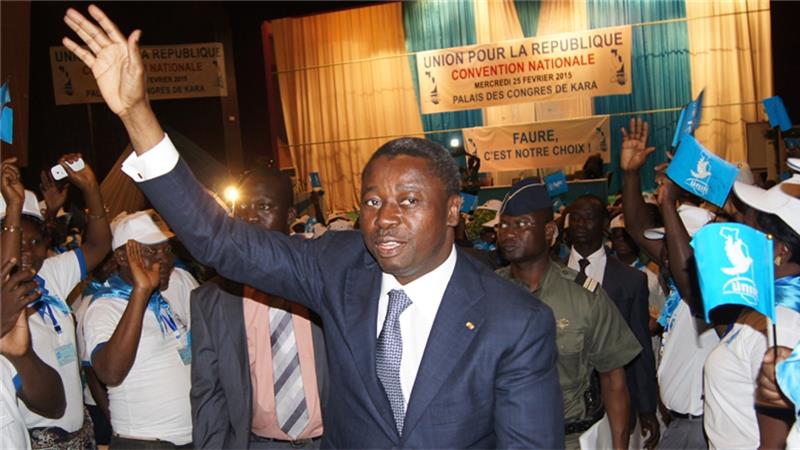 Incumbent Togolese president Faure Gnassingbe has been sworn in as the country's Head of State for the next five years by the Constitutional Court on Monday after being declared by the latter on Sunday as the winner of the April 25 presidential elections. Tensions flared in the country when the electoral commission announced that Gnassingbe won the elections with 58.75% but the intervention of regional leaders helped to avoid post-electoral violence that the country experienced in the past. The hotly contested presidential elections had five candidates including Gnassingbe.
Main opposition leader Jean-Pierre Fabre who had 35.19% of the 1.2 million votes rejected the results claiming that there was fraud. Voting was however held peacefully and electoral observers said that the election was free and fair. Fabre only made a statement but didn't officially contest the results.
The President of the Constitutional Court Aboudou Assouma during the swearing in ceremony told Gnassingbe that "the court hopes that the faith that led you through your previous term in office will continue to guide your actions in the superior interest of the Togolese people" after he "elegantly triumphed" over his adversaries. The margin between Gnassingbe and Fabre has reduced compared to the 2010 elections when both candidates claimed 60.89% and 33.94% respectively. President Gnassingbe will be on his third mandate as president after coming to power in 2005.
Since its independence in 1960, Togo's political landscape has been dominated by the Gnassingbe family following a coup d'état in 1967 by General Gnassingbe Eyadema, the current president's father. General Eyadema ruled the country with a one-party system until his death in 2005. Faure Gnassingbe was quickly propelled to power but was obliged to step down due to international pressure before winning presidential elections in 2005.