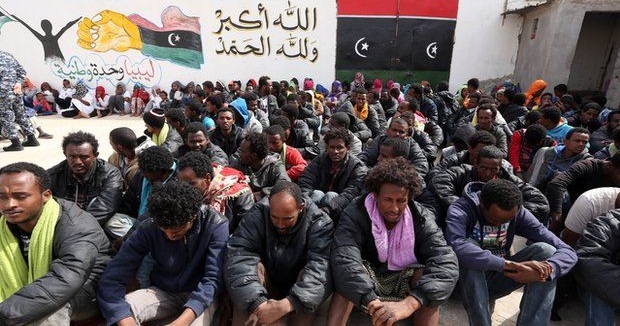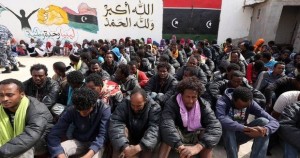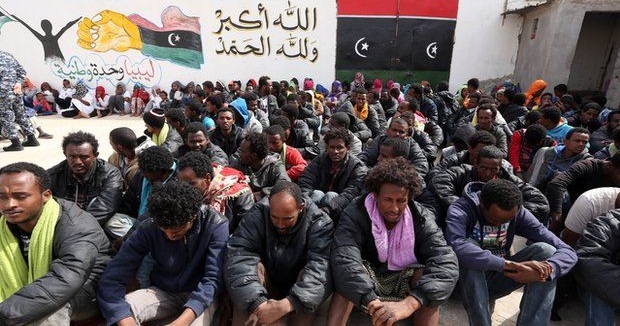 Migrants and refugees in Libya are being exposed to all forms of abuse including abduction, extortion and sexual violence that force many of them to make the perilous journey across the Mediterranean, Amnesty International affirmed in a report made public Monday.
Refugees and migrants across Libya face rape, torture and abductions for ransom by traffickers and smugglers, as well as systematic exploitation by their employers, religious persecution and other abuses by armed groups and criminal gangs, said Amnesty International which pointed out that Libya, once a stepping stone to Europe, has become "a dangerous trap."
Migrants and refugees, including unaccompanied children, face abuses at all stages of the smuggling routes from west and east Africa towards the Libyan coast. During their captivity, they are subjected to torture and other ill-treatment to coerce them and their family members to pay a ransom. Those who are unable to pay are exploited and often held effectively as slaves – forced to work without pay, physically assaulted and robbed.
Stories of abduction, sexual violence and abuse from migrants and refugees exposes the full horror and plight of refugees and migrants in Libya, many of whom are driven to risk their lives in treacherous sea crossings in a desperate attempt to reach the European sanctuary, says the paper.
"The ghastly conditions for migrants, coupled with spiralling lawlessness and armed conflicts raging within the country, make clear just how dangerous life in Libya is today. With no legal avenues to escape and seek safety, they are forced to place their lives in the hands of smugglers who callously extort, abuse and attack them," said Philip Luther, Amnesty International's Middle East and North Africa Director, as reported on the NGO's website.
"The international community has stood and watched as Libya has descended into chaos since the 2011 NATO military campaign ended, effectively allowing militias and armed groups to run amok. World leaders have a responsibility and must be prepared to face the consequences, which include greater levels of refugees and migrants fleeing conflict and rampant abuse in Libya. Asylum-seekers and migrants are among the most vulnerable people in Libya and their plight must not be ignored," he said.
Syrian refugees are also among those travelling to Libya to attempt dangerous sea crossings towards European shores, as there are fewer viable routes overland to reach Europe.
The AI document which recalled the European Council's recently announced plans to increase resources for search and rescue operations in the Mediterranean and to intensify efforts to identify, capture and destroy vessels before they are used by smugglers, said that the plans are a welcome step, but that introducing measures to tackle smugglers without providing safe alternative routes out for the people desperate to flee conflict in Libya, will not resolve the plight of migrants and refugees.
"The world cannot continue to ignore its obligation to grant sanctuary to anyone fleeing such dreadful abuse. Neighboring countries, including Tunisia and Egypt- which have tightened border restrictions fearing a spillover of the Libyan conflict- must keep their borders open to ensure anyone fleeing violence and persecution in Libya is granted safe refuge," said Philip Luther.
Amnesty International also urged wealthy countries to increase the number of resettlement places for vulnerable refugees and called the international community to take effective steps to urgently address human rights abuses and serious violations of international humanitarian law being committed by all sides in Libya.