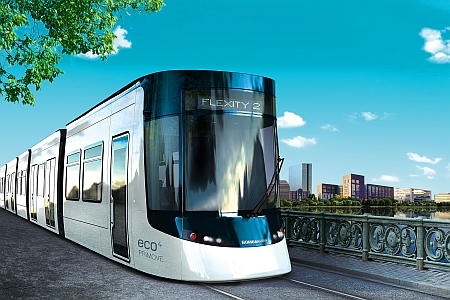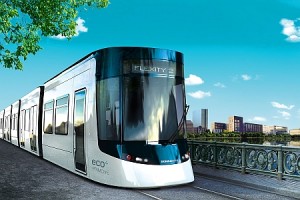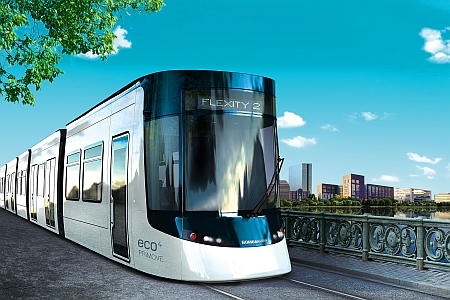 The CITAL joint venture of Alstom, Entreprise du métro d'Alger and Ferrovial officially inaugurated its tram assembly and maintenance plant in Annaba on May 12th. A tram assembly plant built in partnership with two Algerian public companies in the Annaba region, with an investment of 25 million Euros. The inauguration of the factory ceremony was marked by the presence of Algerian foreign ministers, Industry and Transport, Ramtane Lamamra, Abdeslam Bouchouareb and Amar Ghoul and French Foreign Minister Laurent Fabius.
The joint venture which was created in 2011 to assemble and maintain Alstom Citadis trams for Algerian cities is 49% owned by Alstom and 51% by Algeria through its two businesses EMA (10%) and Ferrovial (41%).
By the time of the inauguration, 20 trams had already been assembled. CITAL expects more than 210 trams to be assembled in the coming years, for cities including Ouargla, Mostaganem, Sidi Bel Abbès, Sétif, Batna and Annaba. The plant must produce nearly 350 trains by 2025, with five trains per month and eventually employ 1,400 people.
Currently the factory, which covers about 46 000 m2, employs nearly 200 people. The kits are made in France under the label Alstom and sent to Annaba for assembly. "This plant is a new step in the extension of the exceptional partnership between the two countries desired by Presidents Abdelaziz Bouteflika and Francois Hollande," said M. Lamamra.
"This is like Renault to lay the foundations of an industrial sector in Algeria," said, meanwhile, Foreign Ministry in a statement. CITAL has extended the scope of the memorandum of understanding signed in December 2014 to include the manufacture and maintenance of inter-city trains. National railway SNTF is to become a partner in the joint venture.
Note that, France and Algeria had inaugurated last November a Renault factory in Oued Tlélat near Oran.