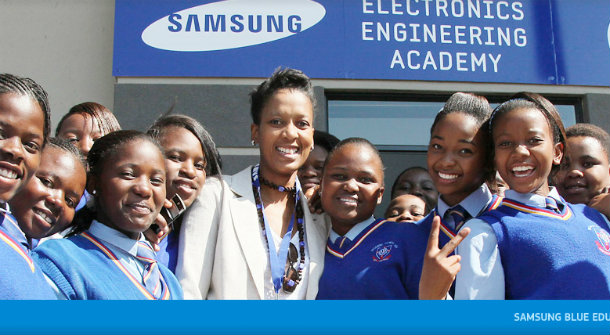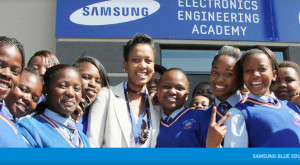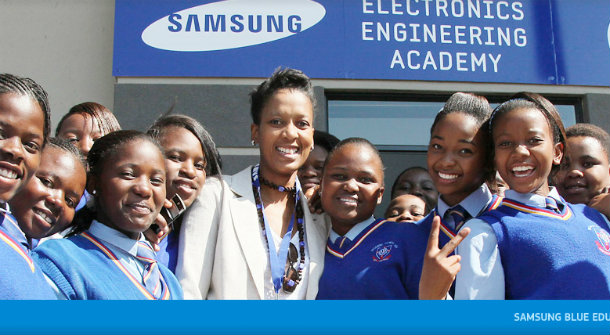 Samsung Electronics, Diamond Bank and Softcom Limited have strategic partnership to raise $100 million technology intervention fund, to drive education in Nigeria. The three firms signed a Memorandum of Understanding (MoU) this week in Lagos. The $100 million technology intervention fund will allow interested universities to easily procure the solutions and secure fast track bulk financing from Diamond Bank.
The Managing Director/CEO, of Diamond Bank, Mr. Uzoma Dozie, said the learning mobile programme is the future of education, which has successfully been kick-started in Covenant University. "Diamond Bank is investing in this programme as we realise and appreciate this initiative as the future of classroom learning which fits into our strategic roadmap as a leading financial institution. We invite interested universities that want to positively change the face of learning within their campuses to use this as an opportunity to create a better and more sustainable learning environment for their students".
"Samsung is committed to consistent innovation and technological development especially in the area of education. Classroom learning has taken a new shape over the past years and right now, we are convinced that this remarkable project will help students to have a better grasp of what is being taught in the classroom, help teachers to ensure that every student is carried along in the learning process and help parents and guardians to regularly monitor and evaluate their wards' course work. We recognize and appreciate Diamond Bank's understanding of this vision and encourage Nigerian universities to take full advantage of it" said the managing Director of Samsung Electronics, West Africa, Brovo Kim.
Managing Partner, Softcom, Yomi Adedeji, said the objective is to extend the classroom in a social manner without altering the behaviour of students.
The Future Ready University conference hosted by Covenant University in partnership with Softcom, Samsung Electronics and Diamond Bank is expected to have in attendance over 150 key decision makers from 50 invited private and public universities across Nigeria.
"We are delighted to host the Future Ready University conference and look forward to share our experience on how technology is transforming the way our students learn", said the Vice Chancellor of Covenant University, Prof. Charles Ayo.