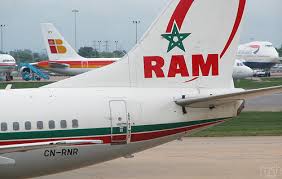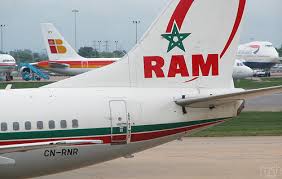 The Moroccan carrier, Royal Air Maroc or RAM, will increase its Casablanca-Nouakchott flights to six a week as of next July 11 and projects to service Nouakchott on a daily basis in the short term.
"This additional flight reflects the excellent relationship between the Moroccan and the Mauritanian carriers, commented RAM regional director, Hicham Benosmane.
Royal Air Maroc and Mauritania Airlines concluded earlier this June an interline agreement that allows RAM to increase the number of its flights to Nouakchott.
The agreement allows ticket holders of each of the two companies to use either carrier and provides, in addition, for the strengthening of cooperation between the two companies in technical, administrative and vocational training fields.
This June, RAM has also reduced by 50% the tickets fare for a Casablanca-Dakar round trip to around $400 (DH 3900)
This ticket price reduction in a peak period marked by massive movement of Moroccan and Senegalese students enrolled in academic institutions of the two countries as well as tradesmen and tourists, translates the company's commitment vis-à-vis its historical Casablanca-Dakar line open since 1957, year of birth of the Moroccan carrier, and vis-à-vis the strong relationship between Morocco and Senegal.