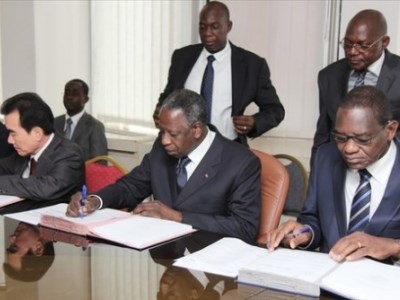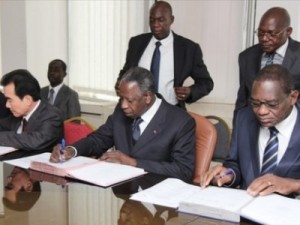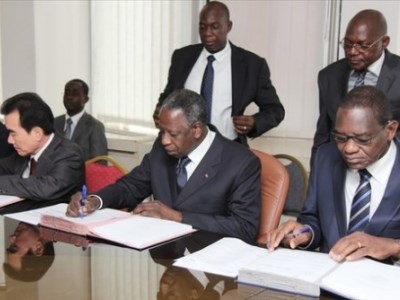 Côte d'Ivoire has launched massive upgrades to its roads infrastructures and the government in this vision signed on Monday a concession agreement with France's Bouygues and Keolis and South Korean firms Hyundai Rotem and Dongsan Engineering to build and operate an urban rail line in the commercial capital Abidjan.
Buoyed by the economic recovery of the past two years and rising traffic levels, the Côte d'Ivoire government is implementing large-scale investments to upgrade its urban roads in the capital of 5 million which has only limited mass transit and suffers from congestion problems.
"The Abidjan Metro line 1 will be a public passenger transportation service that will complement the existing transportation services to satisfy … strong demand," transportation minister Gaoussou Toure said.
The build-operate-transfer agreement will see the construction of a 37-km (23 mile) rail line that would connect the northern and southern suburbs via the city centre, and would serve Félix Houphouët-Boigny International Airport. Ridership is estimated at 300 000 passengers a day.
Hyundai Rotem is to supply rolling stock and signaling, Dongsan Engineering electrification, and DTP Terrassement and Bouygues Travaux Publics and will be responsible for engineering work.
Preparatory work on the project will cost around $40 million. A Transportation Ministry official had previously estimated the overall price tag at around $1 billion.
Construction could begin in 2017 and end in 2020. The estimated €1bn cost will be financed by the consortium, which will have a stake of at least 40% in the operator once the line opens .The first phase of the rail line is expected to be completed in 2019 and the entire project operational by 2020.