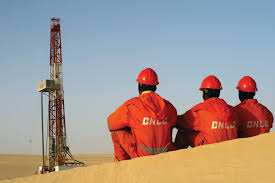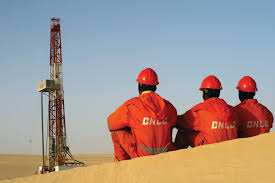 The National Petroleum Corporation (CNPC) has blocked fuel exports from Niger's Soraz oil refinery, a union official said on Wednesday.
Boukar Elemi, a spokesman for the union of refinery workers said "The Chinese at Soraz have just suspended the loading of trucks by Sonidep (state-owned local oil firm) which were due to be exported".
"CNPC leaders say they should be in charge of this business instead of Sonidep," he said.
The plant, located in the town of Zinder, 800 km (500 miles) east of the capital Niamey, processes oil from the CNPC-operated Agadem blocks. It was stopped for planned maintenance in December last year and resumed normal operations on Jan. 15.
Some 400 workers at the 20,000-barrel-per-day Soraz plant are protesting since January what they say is an unfair discrepancy in salaries between local employees and their Chinese colleagues.
The country began pumping around 20,000 barrels per day from the Agadem field in 2011 and hopes to export via a pipeline linking the landlocked country to the Chad-Cameroon pipeline, allowing it to export its crude onto the international spot market from a terminal in the Gulf of Guinea.
The government forecasts that its petroleum sector will provide the country with $164 million in revenue per year and eliminate the need for costly fuel imports.
The country consumes less than half of the oil produced locally and the rest is sent to neighbouring countries. Shipments to the local market were not affected.