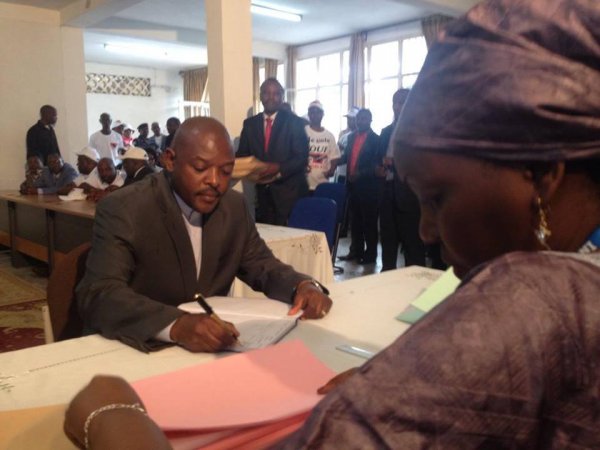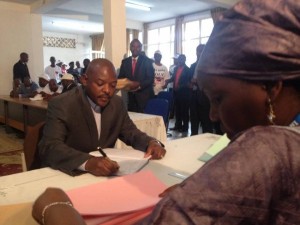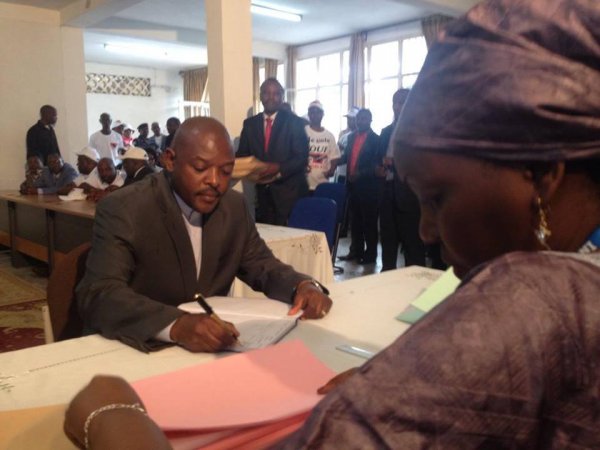 Uganda's president Yoweri Museveni has started mediating talks between Burundi's government and opposition groups to help ease tensions that have arisen over plans by President Pierre Nkurunziza to run for a third term in July 21 elections.
The two nations are part of the East African Community, also comprising Kenya, Tanzania and Rwanda, which has proposed Burundi delay the vote until July 30, from July 21, to allow time for mediation.
According to a statement released by Nkurunziza's office, Museveni held private talks with him on Tuesday before he met with representatives of the Burundi government and opposition leaders in Bujumbura.
Museveni urged Burundi's leaders to strive for unity and said sectarianism was a threat to development.
He also said he was happy that the government had disarmed a pro-government youth militia accused of committing serious crimes, including the killing of perceived opponents. 
Baratuza Gaspard, spokesman for the Burundian army, told journalists on Monday that more than 70 people have been killed since March in Bujumbura in protests in which demonstrators have clashed with police.
He said 31 rebels and a civilian had been killed in the clashes. Another 170 rebels were captured while six soldiers and a civilian were injured, he said.
"There are no more clashes but soldiers are searching for any rebels who may be hiding," said Gaspard at the scene of the clashes in Cibitoke province.
According to UNHCR, more than 145,000 Burundians, almost 1.5 percent of the population have fled to neighboring states in recent months.  
Nkurunziza's supporters say his first mandate doesn't count because he was chosen by parliament and not publicly elected.
His opponents say a third term would violate the constitution and the accords that ended Burundi's civil war in 2005.