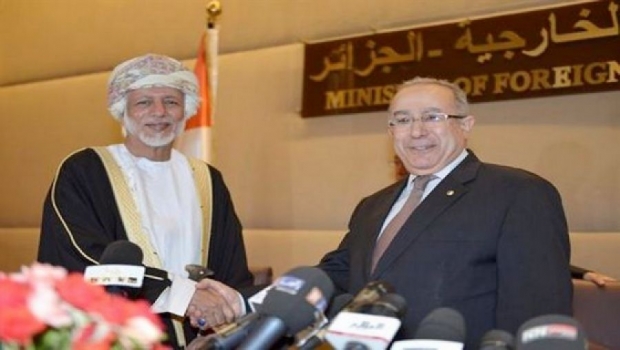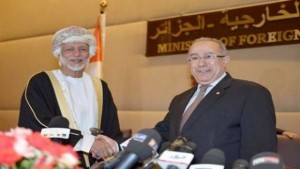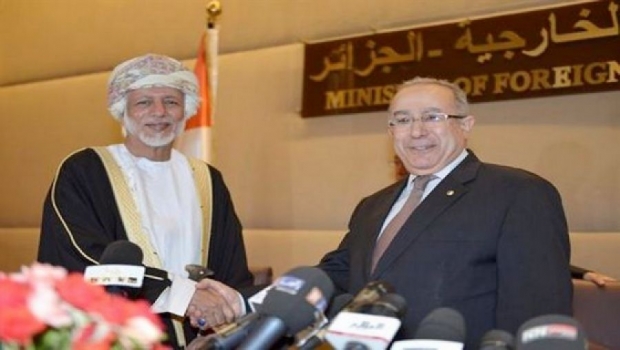 Algeria's Foreign Minister Ramtane Lamamra has called on Arabs to solve their own issues.
Arabs should support Arab solutions to Arab issues, he said during a joint press conference with visiting Omani foreign minister Ben Youcef Ben Abdallah Alaoui.
 His statement highlighted the challenges facing the Arab World especially the threats posed by terrorist groups and the ongoing conflicts in severakl Arab countries.
Alaoui's two-day visit which started on Wednesday came ahead of the 7th Algerian-Omani joint commission that will take place in Oman before the end of the year.
Lamamra told reporters that both countries possess "positive elements in boosting Arab joint action and support the principle of dialogue for the settlement of Arab issues."
He said Arabs should work towards finding solutions to their problems in order to "uphold the national rights of peoples and security against terrorism and its perpetrators" ranging from the Islamic State to other groups in the region.
Alaoui said the Islamic State has "amplified" the situation in the Middle East and North Africa and seeks to "terrify Arab people and citizens wherever they are."
Contrary to Oman, Algeria has experienced several terrorist activities and some terror groups are still operating within the country but Lamamra said his country is fighting the threats with "legitimate security, political, cultural, economic and religious means."
The two ministers also focused on the crisis in Yemen and Alaoui said that they are hoping for "an uninterrupted truce" that will enable relief organizations to deliver aid to the millions of people in dire need of assistance. He expressed hope that a "political solution"would allow Yemenis "to form a new Yemeni state" through dialogue.
Minister Alaoui met with President Bouteflika and Prime Minster Abdelmalek Sellal during his visit.