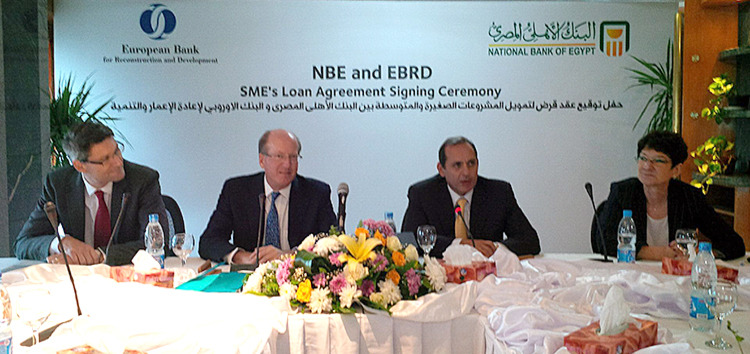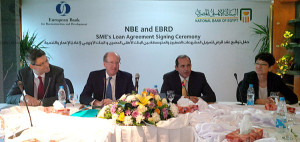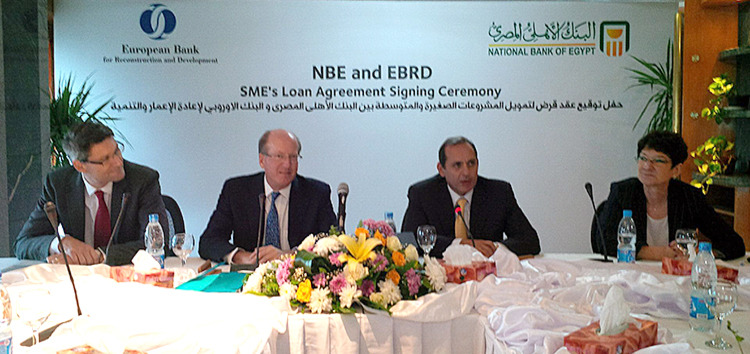 The European Bank for Reconstruction & Development (EBRD) has lent $ 140 million to Egypt's QNB Al Ahli to support small businesses and trade activities in the most populous country in the Arab world.
Access to finance for small & medium-sized enterprises (SMEs) is very important for the Egyptian market and economy affected by the political and social tensions rocking the North African country.
"We are very pleased to team up with QNB Al Ahli in helping to increase the levels of SME finance in the Egyptian economy", said Mr Philip ter Woort, Director for Egypt at the EBRD.
"The EBRD is keen to support QNB AlAhli to continue increasing its activities in the SME area with ambitious growth targets", he stressed.
"It gives us a great pleasure to cooperate with the EBRD and achieve this remarkable transaction that goes in line with our ambitions and objectives in supporting Egypt's business community and its economic development with particular emphasis on SMEs segment development and Egypt's international trade activities", said Mohamed El Dib, Chairman and Managing Director of QNB AlAhli.
"We are looking forward to further strengthening this partnership to meet our mutual objectives and for the benefit of the Egyptian economy", he added.
The EBRD grants high priority to financing and improving conditions for investment in the private sector, placing particular emphasis on increasing the access to finance for SMEs, energy efficiency projects and renewable energies.
SMEs play an important role in jobs creation and in solving both economic and social problems in developing countries challenged by growing domestic demands and social grievances.
The EBRD has invested Euro 900 million in Egypt since the start of its activities in the country at the end of 2012. The European bank has financed 27 projects including a wide range of sectors (finance, agribusiness, manufacturing, services, infrastructures, power, water, wastewater, transports…).