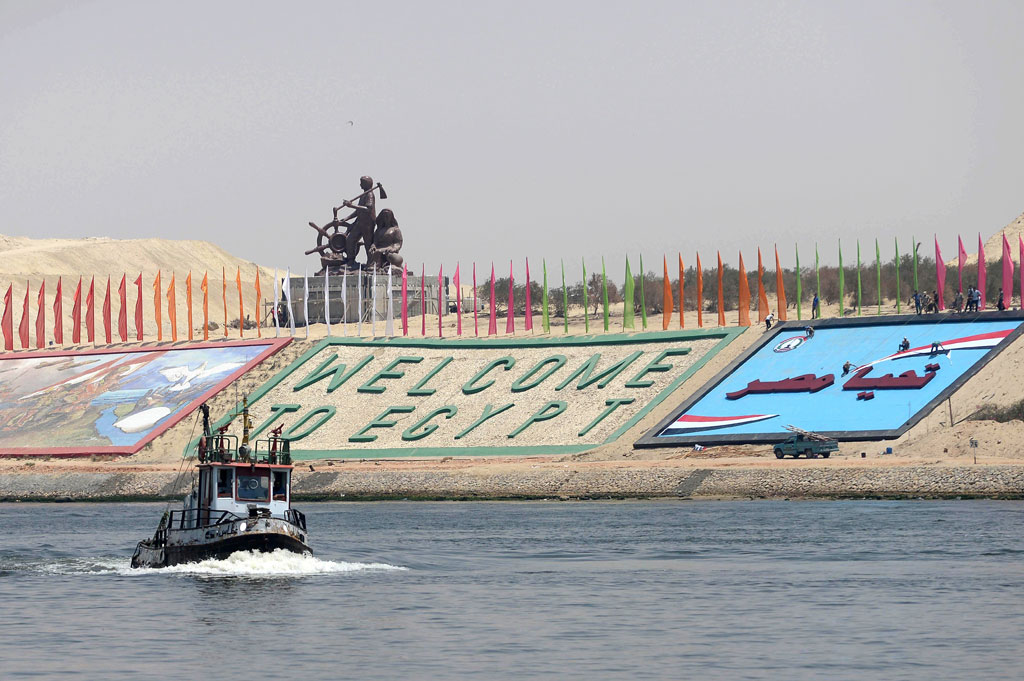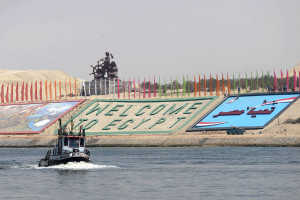 The Egyptian government has opened the Suez canal expansion project which added 35km channel to the canal and deepened the main waterway to make it easier for larger ships to sail through.
The $ 8 billion major project will lower waiting times for ships, double annual revenue generated by the canal and boost the Egyptian economy.
This major undertaking, which was completed in just one year instead of three, was inaugurated Thursday by president Abdel Fatah al-Sisi during a ceremony attended by French president, François Hollande, King Abdullah of Jordan and King Hamad bin Isa al-Khalifa of Bahrain.
The ceremony, organized in the canal city of Ismaïlia, was also attended by Palestinian president, Mahmoud Abbas, Kuwait's emir, Sheik Sabah al-Ahmad al-Sabah, Greek's prime minister, Alexis Tsipras, Yemen's exiled president, Abd Rabbu Mansour Hadi, and the Sudanese president, Omar al-Bashir.
"Egyptians showed their ability to efficiently make history and leap to the future for the prosperity of humanity", president Sisi said during the inauguration ceremony held in tight security following a series of attacks by Islamic militants in the Sinai Peninsula and the capital, Cairo.
In a bid to disrupt this landmark achievement, an Egyptian terror group threatened few days ago to kill a Croatian man kidnapped in Cairo last month if "Muslim women" jailed in Egypt are not freed.
The Egyptian authorities are still challenged by Islamist militants since ex-president Mohamed Morsi was overthrown by the then army chief and now president Abdel Fattah al-Sisi after mass street protests against Morsi's divisive single year in office.