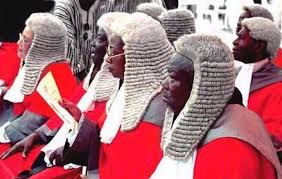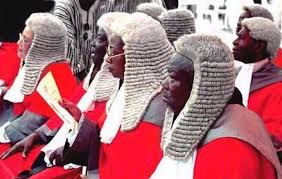 Thirty-four Ghanaian high profile judges have been videotaped and audio recorded in separate conversations with suspects or persons acting as agents of suspects appearing before them to compromise big cases.
The over six months' painstaking investigations by ace investigative journalist Anas Aremeyaw Anas will be released in full in the coming weeks, ahead of a premiere at the Accra International Conference Centre.
According to Ghanaweb.com, the journalist goes ahead to name Justice John Ajet-Nassam, the country's High Court Judge, who freed Alfred Agbesi Woyome another Ghanaian in a controversial Gh¢51 million judgment debt scandal as one of the alleged corrupt judges captured in the incriminatory video during the investigations.
The trailer according to the website also shows Human Rights Court judge Kofi Essel Mensah and Charles Quist (a High Court Judge) allegedly making demands to throw away cases which include robbery, murder and corruption among others.
In what has already been described as the "biggest scandal ever to hit Ghana's judicial service," the journalist has hinted in interviews that the hardcore evidence from his upcoming exposé will shake some arms of government and will shake the "democratic foundation of Ghana."
According to Joy FM, a local radio station based in Accra, since the news broke, the journalist, Anas Aremeyaw Anas, who conducted the investigations across the country, is under intense pressure from high profile personalities, who have tried to convince him to abandon the story and not to air the video as planned.
There have been incessant calls from people with political power, religious leaders and families of the affected judges.