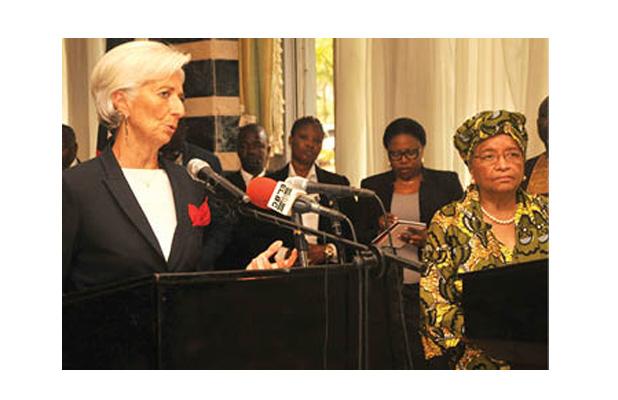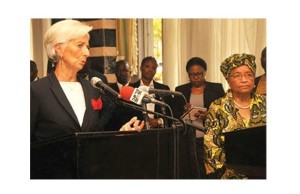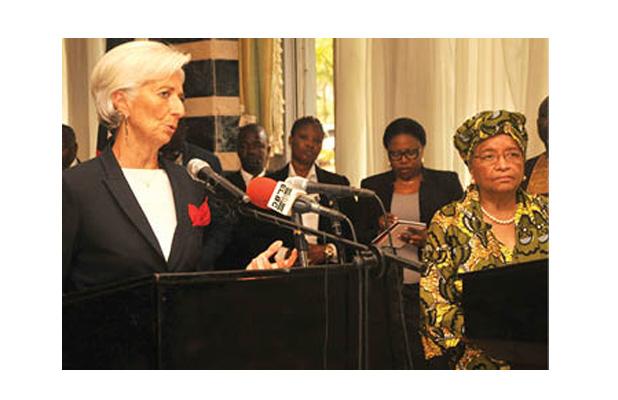 IMF Managing Director Christine Lagarde arrived in Liberia Thursday to celebrate the resilience of the Liberian people and the leadership of President Johnson Sirleaf in overcoming the Ebola crisis.
Speaking after talks with President Ellen Johnson Sirleaf, Lagarde urged the government to stay its course of improving Liberian economy for the betterment of the country and the people.
Lagarde said the key factors in Liberia's success in the Ebola fight were the ability of the government to reach out and empower the local communities, and its leadership in coordinating the international intervention.
She said ensuring the viability of the Liberian economy must remain the primary objective of the government because this is a massive effort of conducting democracy and growth, noting that the IMF is ever willing to help in this regard.
The IMF Managing Director also urged President Sirleaf to continue to stabilize the economy noting that Liberia's economy has suffered on account of the decline in the global commodity prices which got worse during the Ebola epidemic.
"Stay the course in the direction of improving the economy of Liberia," she told a news conference. "You have the road map; you have a plan, and we want to cooperate."
"That makes your massive effort of conducting democracy and growth in a post-conflict, post-epidemiological environment even much difficult," Lagarde said.
During the Ebola crisis, the IMF provided around $130 million in new financing and debt relief for Liberia.