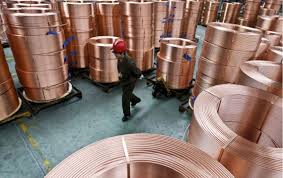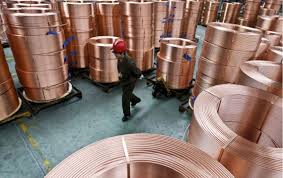 Democratic Republic of Congo will produce about 1 million tons of copper for the second consecutive year in 2015, the mines ministry said on Thursday.
Kasanda Ngoy, the mines ministry's secretary-general told a mining conference in Kinshasa that the production reached in 2014 is expected to be maintained.
However, the industry's chamber of mines said that production would drop below 1 million tons due to Glencore's suspension of operations at its Katanga Mining unit.
DRC produced 1.065 million tons of copper in 2014, according to government figures, crossing the 1 million-ton threshold for the first time in its history.
Glencore, a Switzerland-based commodities supplier, said last month it will suspend copper and cobalt output at Katanga and at the Mopani mine in neighboring Zambia for 18 months to build new processing facilities that will cut output costs.
Congo is the world's largest miner of cobalt, used in rechargeable batteries, and Africa's top copper producer.
Katanga Mining accounted for 15 percent of copper production in Congo last year and employs more than 5,000 people.
The company announced however early September that as much as a fifth of Katanga's workforce may be fired.