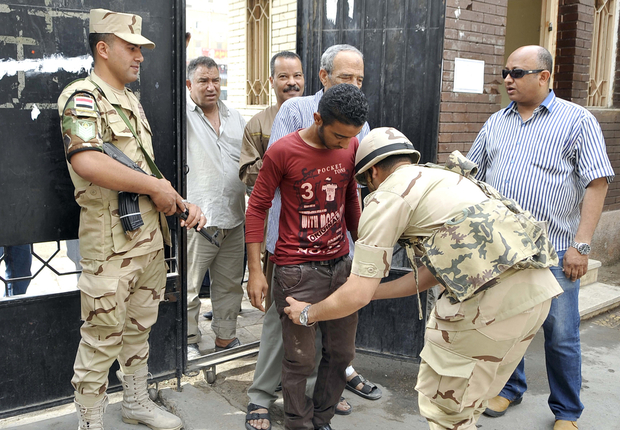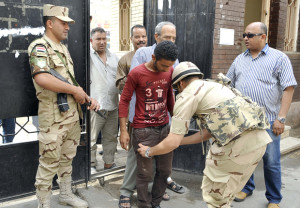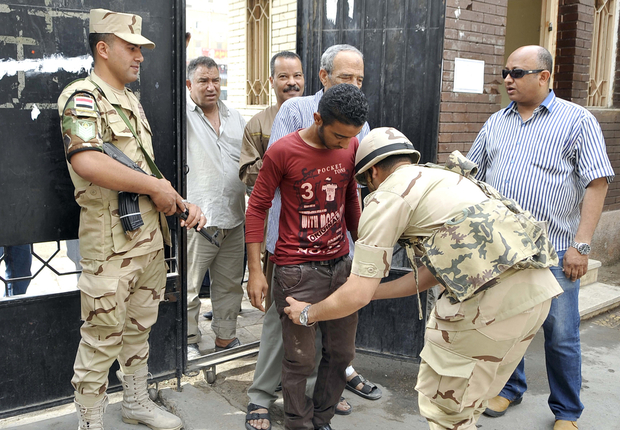 About 800 people said linked to Islamist movements have been arrested across Egypt this week on alleged plans to perpetrate terrorist attacks in the country.
The wave of arrests took place all over the country and the suspects were deemed "to pose a threat to the national security", the security forces said.
The arrests come as Egypt is gearing up for the first phase of parliamentary elections scheduled for October 18-19. Security authorities promised harsh handling of any threat to the electoral process and said they will not allow any illegal activity.
Security forces reports said most of those arrested were students.
Authorities have tightened security measures on campuses across the nation ahead of these long-awaited parliamentary elections to prevent student demonstrations or political rallies.
Egyptian universities have been rocked by violent confrontations between security forces and students following the fall of Mohamed Morsi in 2013. The Head of Cairo University promised to clampdown on any political demonstration organized on the campus.
This week, students at Zagazig University in Lower Egypt protested after one of their mates was arrested for refusing to unveil her face during a search by male guards.
Meanwhile on Tuesday, the Coptic and Catholic Churches have instructed clergy not to support any candidates or electoral lists during the upcoming first phase of parliamentary elections.
Leaders of the Catholic and Coptic communities have also banned seminars in different churches in favor of candidates and Priests are prohibited to talk about politics during masses.
"The Coptic Orthodox Patriarchate of Alexandria and the Catholic Church have frequently announced that they will not interfere with the electoral process or direct Coptic voters to vote for certain candidates," Rafiq Greiche spokesperson of the Catholic Church was quoted as saying.
The parliamentary election adopted in 2014 stipulates that each list of party-based candidates must include three Copts with a total of 24 seats for Copts in the 2015 parliament.