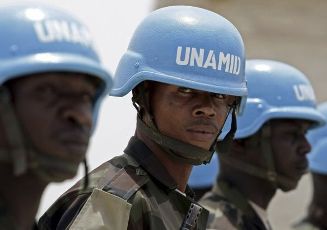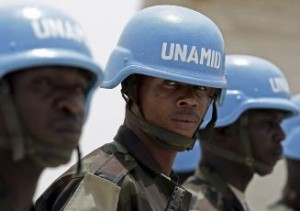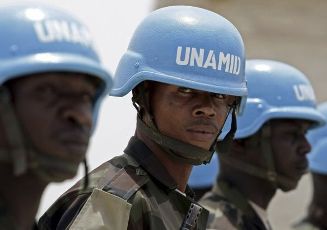 The United Nations and African Union on Tuesday appointed a Nigerian diplomat as new head for the hybrid peacekeeping mission in Darfur (UNAMID) together with a Guinean diplomat who will serve as deputy joint Special Representative.
The move comes two days after UN human rights chief sends assessment mission to the country following reports of rights abuses.
Nigerian Uhomoibhi who will serve also as joint chief mediator for the peace process succeeds Abiodun Oluremi Bashua of Nigeria. Keita succeeds Abdul Kamara of Sierra Leone.
Uhomoibhi holds a PhD in modern history and international relations. Most recently, he served as the Founder and President of the Pan African Institute for Global Affairs and Strategy. From 2008 to 2009 he was the third President of the United Nations Human Rights Council and Chair of the World Intellectual Property Organisation General Assembly.
For her part, Bintou Keita of Guinea has a long experience with more than 25 years of service in the United Nations. Her most recent positions include Ebola Crisis Manager for Sierra Leone and Chief of Staff for the United Nations Mission for Ebola Emergency Response. She also served in several senior management and leadership functions with the UNICEF or UNDP in different African countries.
The two diplomats will face unhealthy relations between the mission and the host government which seeks to end its mandate.
More than 17,000 troops and police are deployed in Darfur as part of the UNAMID mission set up in 2007.
Darfur has been engulfed by violence since insurgents rose up against Khartoum's rule 12 years ago.
The conflict has left more than 300,000 dead and driven 2.5 million people from their homes.
According to UN figures, 5.4 million people are in need of humanitarian assistance in Sudan.