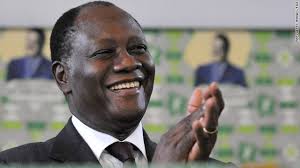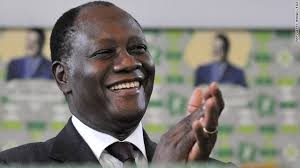 Alassane Ouattara, Ivory Coast's incumbent president, was re-elected in the first round in a landslide victory, the Independent Electoral Commission said this Wednesday (Oct. 28.)
Ouattara won a total of 2,118,229 votes, or more than 83% of ballots, said the president of the Electoral Commission, Youssouf Bakayoko, on Wednesday. The vote had a turnout of 54.63%, he said.
POECI, a local coalition monitoring the vote, estimated turnout at 53 per cent and said that minor logistical issues had not impacted on the credibility of the polls.
The commission had said Monday that no major incidents compromised the process, and the U.S. Embassy said in a statement that the vote appeared to have been "peaceful, transparent, credible and inclusive."
Ouattara told reporters that the result "definitely shows we have turned the page from the crisis our country went through."
"I would like to congratulate all Ivoirians for their maturity and exemplary behaviour."
Pascal Affi N'Guessan, who heads ex-President Laurent Gbagbo's Ivorian Popular Front (FPI), appeared headed for a distant second-place finish.
Ouattara, 73, former deputy managing director at the International Monetary Fund still has a way to go in cementing his country's recovery after almost a decade of conflict, including violence following his first presidential win in 2010 that left an estimated 3,000 people dead.
The race marks the first peaceful election in more than two decades.
This year, the country's economy is expected to expand almost 10%, after averaging about 8% for the past three years, faster than most of its West African neighbours.