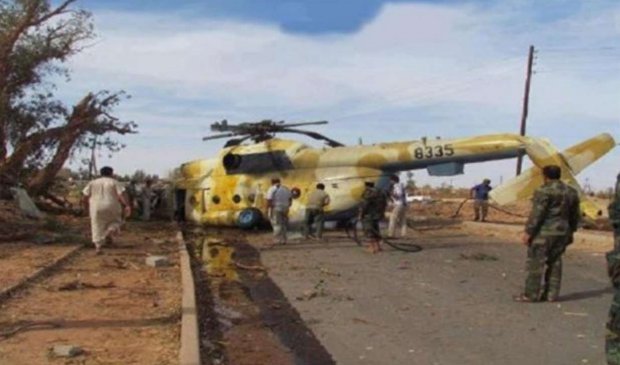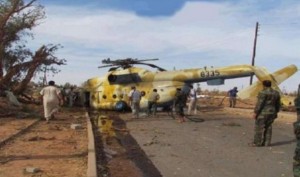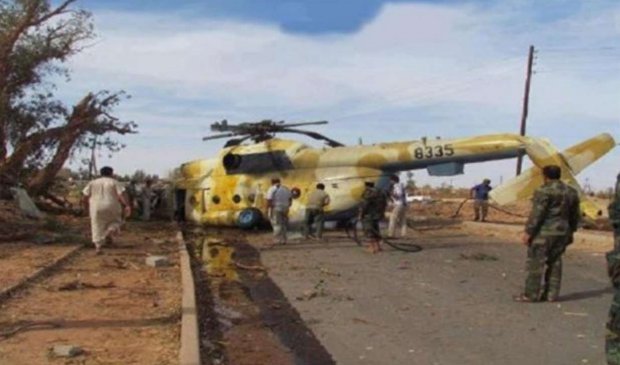 At least 12 bodies have been recovered after a helicopter carrying 23 passengers including two high-ranking officers allied with the Islamist-backed Tripoli government crashed near the Libyan capital of Tripoli.
Local media reports say the helicopter may have been hit by gunfire before crashing in the coastal area.
It had been carrying cash for a local bank on the way out and was returning with local residents to Tripoli.
Colonel Mustafa Sharkasi of the Tripoli-based government said the aircraft was "unarmed" and blamed armed groups allied to the internationally recognised government for carrying out this "criminal" act.
"We will respond at the appropriate time and place," he said.
In addition to the Islamist-backed Tripoli government members, the aircraft had on board three crew members and "employees, including bank employees.
Numerous militias thrived in Libya since the overthrow of Muammar Gaddafi in 2011, plunging the country in instability. The internationally recognised government has been operating from the east of the country since last year when an armed faction called Libya Dawn took over Tripoli, set up its own government and reinstated a former parliament known as the GNC.
The UN envoy to Libya, Bernardino Leon, is engaged in frantic diplomacy to try to push through a peace deal between the two sides, allowing them to form a common front against the growing threat from militants who have sworn allegiance to Islamic State of Iraq and the Levant (ISIL).
The international community also is pressing the two factions to sign a peace deal to calm turmoil that has been exploited by armed groups and human smugglers.