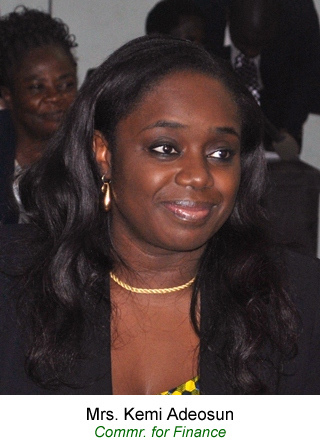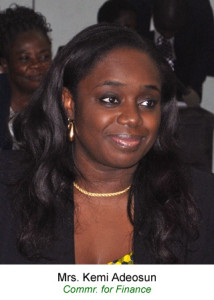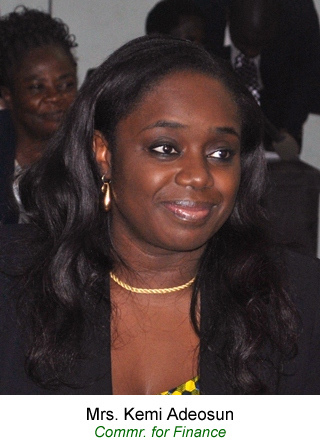 Five months after taking office in Africa's largest economy and biggest oil exporter, Nigerian President Muhammadu Buhari named former investment banker, Kemi Adeosun, to take over the Finance Ministry and swore in about two dozen other cabinet-level ministers during a televised ceremony on Wednesday.
Ms. Adeosun, 48, is a UK-trained accountant who worked at Nigerian investment bank Chapel Hill Denham and was most recently finance commissioner of Ogun state in southwestern Nigeria, according to her LinkedIn profile.
She succeeds Ngozi Okonjo-Iweala, a former World Bank managing director.
Buhari also appointed Emmanuel Ibe Kachikwu, head of state oil firm NNPC, as junior oil minister, although the president said he himself would retain overall control of the petroleum ministry.
Buhari, who won election pledging to fight corruption, had said he would keep the petroleum ministry for himself, retaining a tight grip on the way oil revenue is spent in the nation of 184 million people.
He has already dismissed the managing director of the national oil company, dissolved its board of directors and appointed a new chief.
Buhari has been criticized for creating uncertainty by delaying the appointment of a cabinet in Africa's largest oil producer. The president has said he's taking his time to put the right people in place to help in the fight against corruption and inequality.
Speaking after swearing in his cabinet, Buhari said his priorities were diversifying the economy to lessen its reliance on oil, developing agriculture to meet the ultimate goal of self-sufficiency in rice and wheat production, exploiting the country's solid minerals and creating millions of jobs for Nigeria's huge numbers of unemployed young people.
The new cabinet is made up of technocrats and political appointees from each of Nigeria's 36 states.