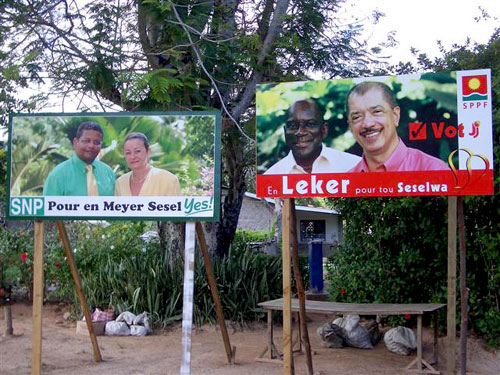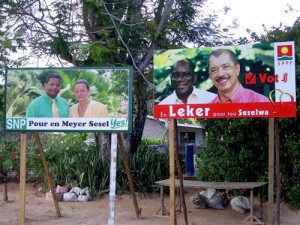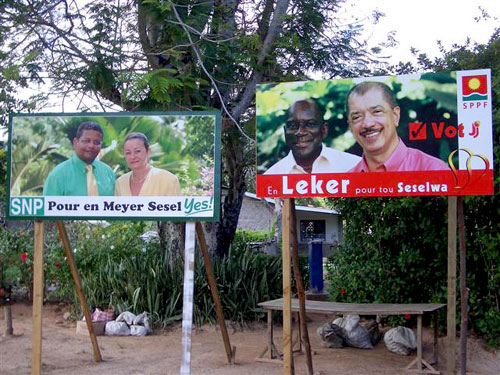 The Seychelles began three days of voting on Thursday in a presidential election taking place in an electric political atmosphere after the opposition failed to bar the incumbent president's bid for a third term.
Voters started heading to the polls since the early morning after three weeks of campaigning by six candidates; a record in Seychelles since the establishment of the third republic when the country adopted its current constitution in 1993.
Incumbent president James Michel, the leader of Parti Lepep, is vying for his third and last term at the helm of the island.
He is facing three candidates that are contesting a presidential election for the first time; David Pierre the leader Popular Democratic Movement, Alexia Amesbury, a Seychellois lawyer who formed the Seychelles Party for Social Justice and Democracy and Patrick Pillay a former high-ranking figure within the 'Parti Lepep' who formed his party 'Lalyans Seselwa'.
Wavel Ramkalawan the leader of the Seychelles National Party who is standing for the fifth time and Independent Candidate Philippe Boullé who is participating for the fourth time, are the other candidates.
Voting will continue on Friday and first round results are expected to emerge late on Saturday, the last day of voting across the western Indian Ocean archipelago.
The nation of 115 islands and 93,000 people relies on tourism but its fisheries and financial services industries are expanding.