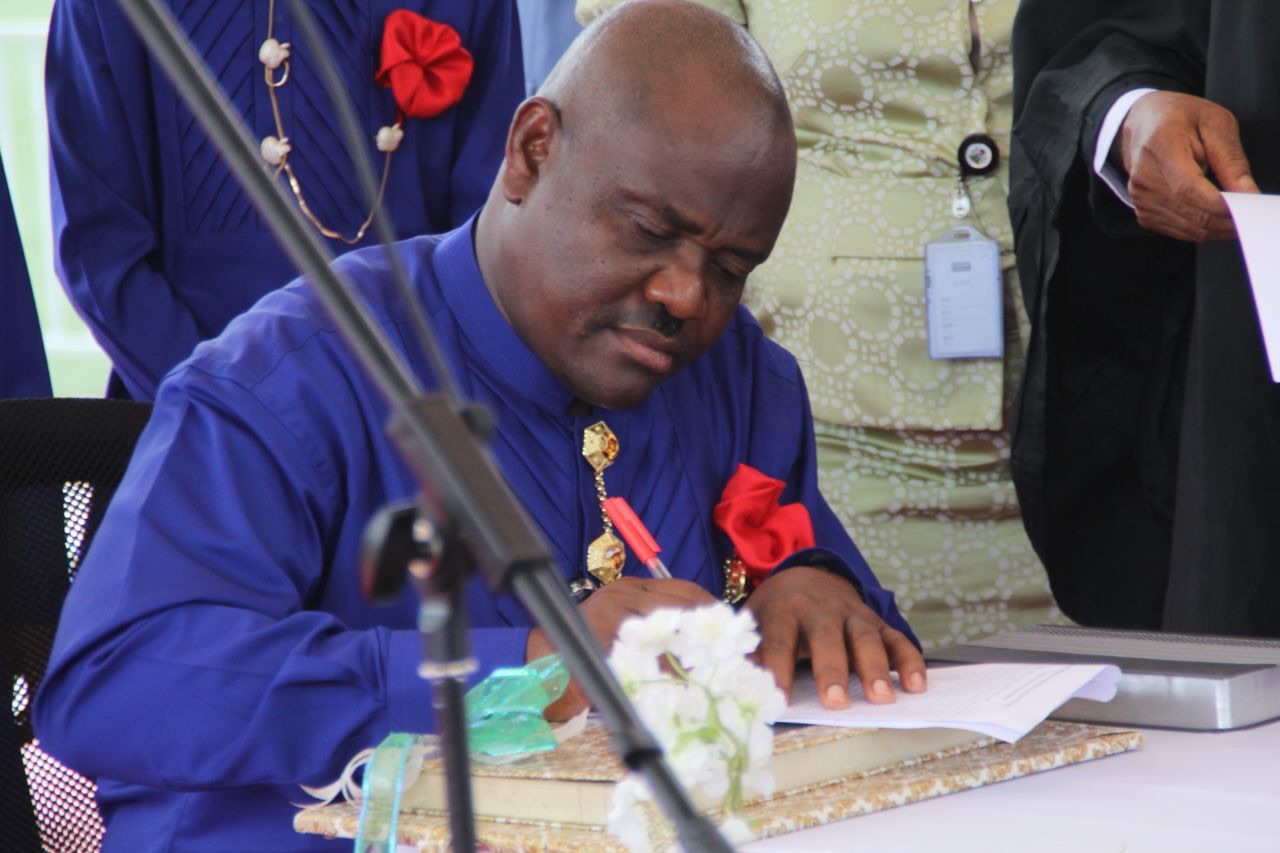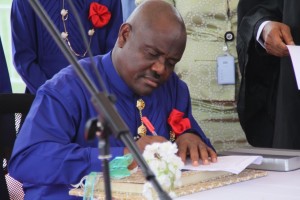 A Nigerian appeal court on Thursday has upheld the ruling of a lower court which voided the election of the governor of southern oil-rich state of Rivers.
The court said Wednesday that Nyesom Wike, the governorship candidate of the People's Democratic Party in this year's election, was not validly elected.
The Rivers Tribunal had earlier on October 24 nullified Mr. Wike's election following complaints by Dakuku Peterside, candidate for the All Progressives Congress (APC).
The tribunal, which delivered its ruling in Abuja, also ordered that a fresh governorship election be conducted in the state within 90 days.
Chairman of the party, Mr Felix Obuah described the judgement as the product of an alleged gang up of the federal government led APC against the governor.
In his words, "the Rivers State Chapter of the Peoples Democratic Party, PDP has urged the good people of the State to remain calm and law abiding in the face of obvious gang-up by the All Progressives Congress, APC led Federal Government against duly elected Governor of the State, Barr. Nyesom Wike and other elected lawmakers of the Peoples Democratic Party, PDP, using some Justices of the Court of Appeal as willing tools to invalidate their elections".
Addressing thousands of Rivers State people who thronged the Port Harcourt International Airport to receive him on Thursday, Governor Wike urged the people to remain peaceful as the state remains PDP despite the contrived situation at present.
"The governor said that he still remains the duly elected governor of Rivers state pending the determination of his appeal by the Supreme Court", it added.
He assured the people of the state that all ongoing projects would continue while his administration would remain focused on securing lives and property across the state.