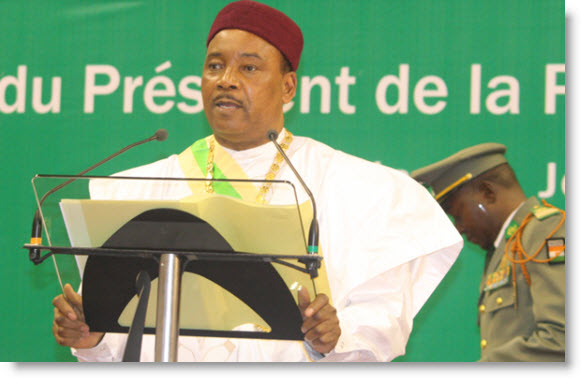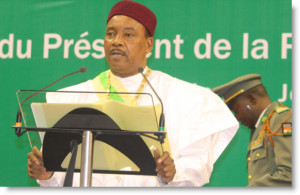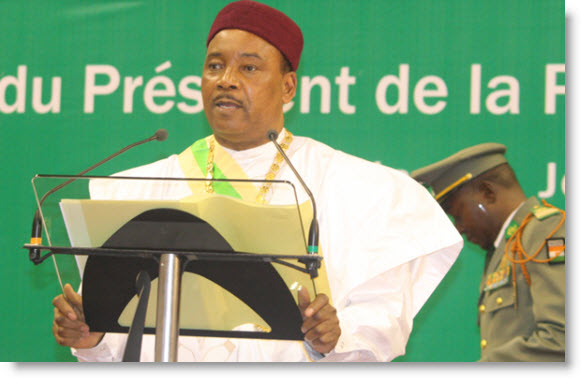 Niger arrested senior military officers planning to use the nation's air force to topple the government ahead of February's presidential election, President Mahamadou Issoufou said. The officers had been plotting for weeks, Issoufou, 63, said Thursday in a speech broadcast on state television.
"The government has foiled an unfortunate attempt to destabilise our institutions. The main authors behind this crazy plot have all been identified and arrested, with the exception of a single person who is on the run," the president said.
"The situation is calm and under control. The ongoing inquiry will allow us to identify the other actors and possible accomplices."
"The aim of these individuals, driven by an unknown motivation, was to overthrow democratically elected institutions," he added, notably through the use of "aerial firepower".
Before his address to the nation, local media and social media reports on Monday that at least four senior military officers had been arrested last week including air force General Souleymane Salou; Lieutenant-Colonel Idi Abdou Dan Haoua; Nare Maidoka, head of the 1st Artillery Battalion in the western town of Tillaberi and Djibo Salou, a former chief of staff of the armed forces.
As a reminder, the president is seeking re-election next year, with the first round of voting scheduled for Feb. 21.
Authorities arrested opposition leader Hama Amadou last month when he returned to the country after more than a year in self-imposed exile in France. He had been prime minister twice and said in September he intends to vie in the presidential election.