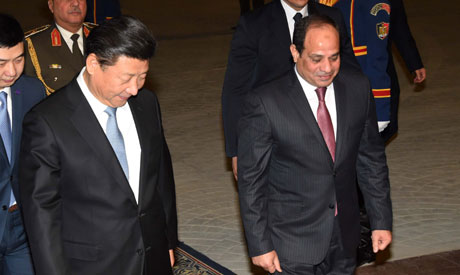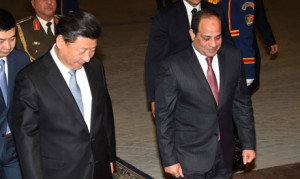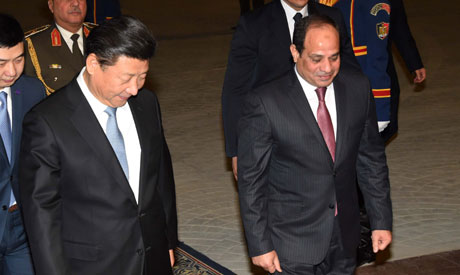 Chinese President Xi Jinping arrived Wednesday in Cairo in what has been defined as a landmark visit that will bolster ties with Egypt which expects financial goodwill from the second largest economy of the world.
An array of economic agreements is expected to be signed during the Chinese President's visit, covering among others the sectors of civil aviation, electricity, finance.
President Xi is expected to address the Egyptian new parliament and will also give an address before the Arab League Headquarters in Cairo.
The Chinese Head of State will also attend the launch of the second phase of the Egyptian-Chinese commercial and economic project in Ain El-Sokhna on the Red Sea.
Egypt expects a lot from this visit. Beijing has pledged to invest $1 billion dollars in the form of loan to chore up Egypt's weak foreign reserve.
Beijing has also vowed to dash $700 million to the National Bank of Egypt; and $100 million to Banque Misr in order to fund small and medium-sized projects.
This is the first visit by the Chinese President to Egypt since assuming office. Before arriving in Cairo, President Xi was in Saudi Arabia and will head on to South Africa