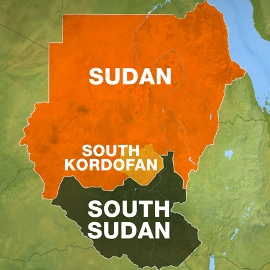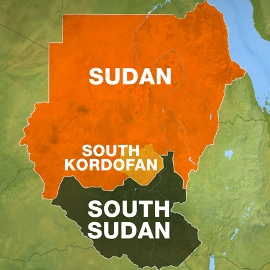 Sudan decided to open its borders with South Sudan for the first time since southern secession in 2011, allowing a flow of cheaper goods amid an economic crisis caused by civil war in the world's newest nation.
"President Omar al-Bashir issued a decree today ordering the opening of borders with the state of South Sudan and ordered the relevant authorities to take all measures required to implement this decision on the ground," Sudan's state-run news agency, SUNA, reported late Wednesday.
Sudan closed its border with South Sudan in June 2011, one month before the formal declaration of independence.
At the time, the decision intervened days after the start of a rebellion in the South Kordofan by the Sudan People's Liberation Movement North (SPLM-N). Khartoum accused Juba of supporting the former members of the ruling party in South Sudan.
Relations have been tense between the two countries as they failed to agree on borders and the status of several regions that both sides claim sovereignty over.
Last week President Bashir agreed to consider lowering the fees paid by South Sudan for the use of Sudanese infrastructure to export oil.
The president of South Sudan, Salva Kiir, unexpectedly and unilaterally announced a normalization of relations on Tuesday in response to Bashir's decision to lower oil conveyance fees.