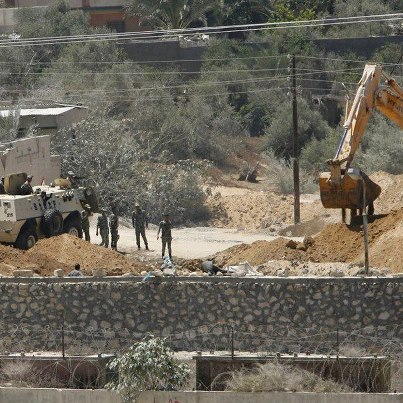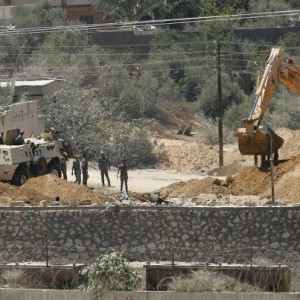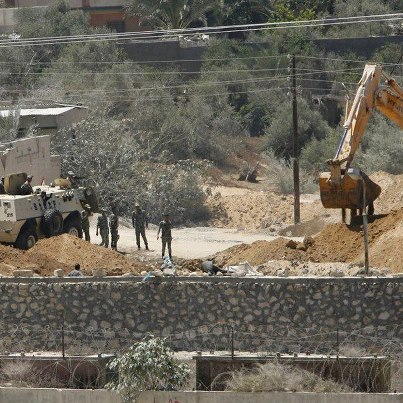 Four Egyptian security personnel, two policemen and two soldiers, died Sunday in two separate ISIS bomb attacks in the Sinai Peninsula.
Two police agents were killed in a remotely-detonated bomb attack which hit a police vehicle carrying out a search operation in the Rafah region, near the border with Hamas-ruled Gaza.
Egyptian authorities also announced the death of one military officer and a soldier in a similar attack in the Sheikh Zuwaid region of northern Sinai.
No one claimed responsibility for the attacks but Egyptian security forces have been embroiled in repeated attacks carried out by ISIS Sinai franchise.
These fresh attacks follow heavy clashes between the army and the militants last week near Rafah which resulted in the death of four children. Eight other children were injured when a building collapsed after being shelled.
Militants in Sinai have scaled up their attacks on the army and security personnel following the overthrow of Islamist President Mohamed Morsi by the army in 2013.
Repeated attacks by the militants have left hundreds of police and soldiers dead according to authorities' figures while they also claimed to have killed thousands of militants.
Last month receiving the CIA boss John Brennan, Egyptian President al-Sissi said only one per cent of the Sinai region was affected by terrorist attacks.
The militants caught world attention last October after they claimed responsibility for the downing of a Russian passenger Jet in Sinai. The jet bound to St Petersburg in Russia crashed in the Sinai with all its 224 passengers few minutes after taking off from the Red Sea resort city of Sharm el Cheikh.