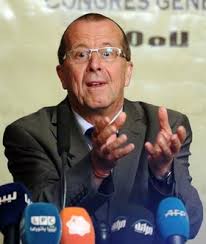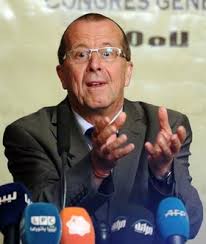 UN special envoy to Libya Martin Kobler said that the Libyan would-be government to be formed under the political agreement signed in Morocco must be based in Tripoli.
"We must advance on the political process by installing a government in Tripoli," Kobler stated Monday after a meeting in Algiers with Algerian Minister in charge of Maghreb Affairs Abdelkader Messahel.
A unity government is expected to lead the country in another transitional process towards democratic elections and will have to focus on combatting the Islamic State that is slowly but firmly implanting itself in the country.
Tripoli is controlled by the militants of the General National Congress and most of its members are against the Libya Political Agreement raising concerns over how the unity government will be stationed there while it has no control over militant groups.
Kobler urged warring parties to cooperate and called for a speedy formation of a Libyan national army under the unity government but the fate of General Khalifa Haftar, commander of the Libyan army under the Tobruk-based government, continues to be a stumbling block between the two rival governments.
Since the uprising of 2011 and the death of Gadhafi, Libya has plunged in chaos.
The resulting political and military vacuum contributed to the emergence and the spread of the Islamic State group in the country. European countries are worried about the dangers the extremist group poses as it tries to have a stronghold 300kilometres away from the Italian border.
Libya's two rival parliaments are yet to fully back the unity government despite pressure from the UN, the EU and the US. Fighting on the ground has not halted.