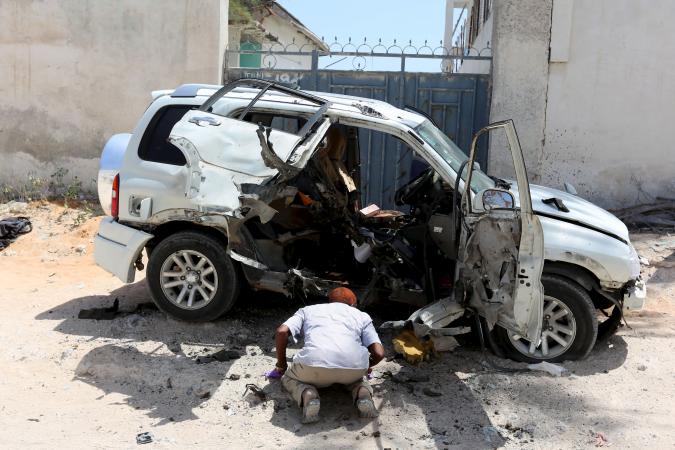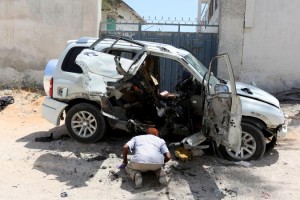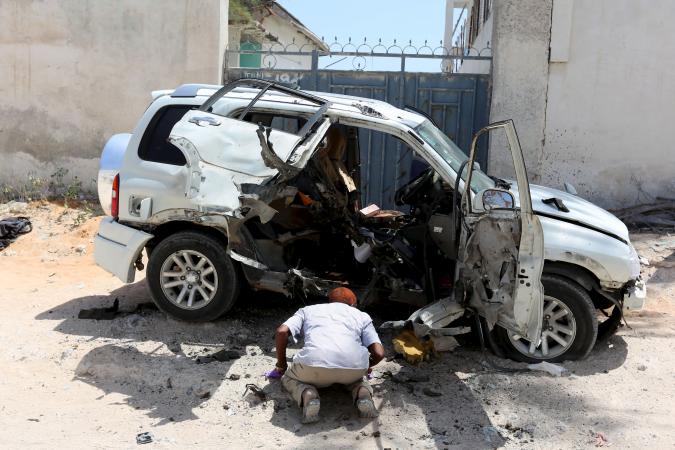 Al-Qaeda-linked Al-Shabaab killed Somalia's former defense minister on Monday.
Muhidin Mohamed, ex-defense minister and Parliamentary Counsellor, died in the capital Mogadishu after the terrorist group planted an explosive device to his car, officials said.
The deceased man served as minister of defense at the time of Prime Minister Nur Hassan.
"We are behind his killing," al Shabaab's military operations spokesman said.
A second person in the car is said to have survived the blast with minor injuries.
The Al-Shabaab, who are fighting to overthrow the internationally-backed government in Mogadishu, carry out regular attacks in the capital.
It controlled Mogadishu and briefly aligned on Al Qaeda in 2012 in a bid to impose Shariah law on Somalia's urban centers, but infighting over tactics doomed the deadly union.
Now based in Kenya and Somalia's rural areas, Al Shabaab are on the run, but still deadly.
The group has publicly vowed to carry out terror attacks in Kenya in response to that country's military actions in Somalia, and appears to be making another move into the Somali capital.
Somalia's nearly decade-long battle with al-Shabaab has claimed thousands of lives.