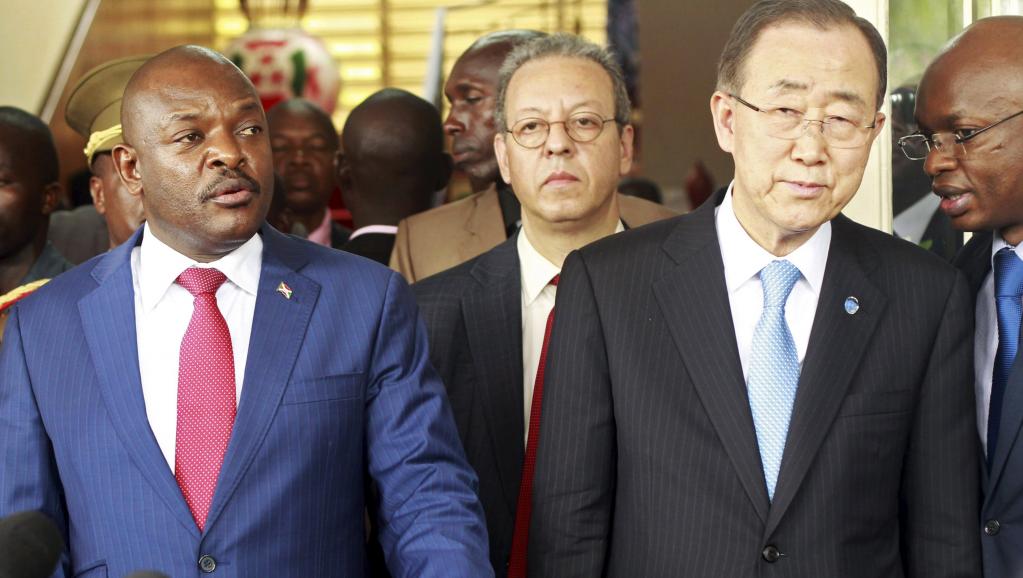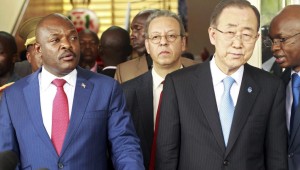 Burundian president Pierre Nkurunziza on Tuesday said he is open to dialogue with the opposition. He made the statement following a meeting with UN Secretary General Ban Ki-moon in the capital Bujumbura.
According to the UN Chief, the East African nation's leader has agree to bolster talks with opponents, to resolve the 10-month political crisis.
"I was very encouraged that the political leaders whether they are in government or the ruling party or opposition, they promised that they will engage in inclusive dialogue. This is what President Nkurunziza also confirmed," Ban Ki-moon told reporters.
Burundi was thrown into crisis last April when President Nkurunziza decided to run for a controversial third term that he went on to win in July. To date, it has been reported that more than 400 people have been killed, more than 240,000 have fled the nation, and thousands more have been arrested and possibly subjected to human rights violations.
The United Nations is under growing pressure to show it can halt the violence, two decades after the 1994 genocide of ethnic Tutsis and moderate Hutus by the Hutu majority in neighboring Rwanda, which has a similar ethnic make-up to Burundi.