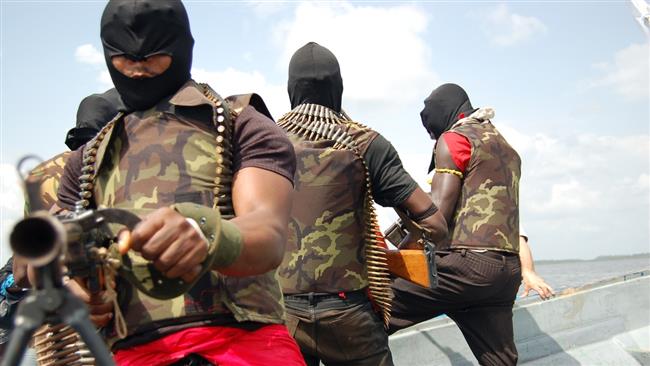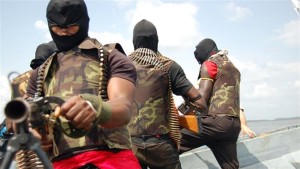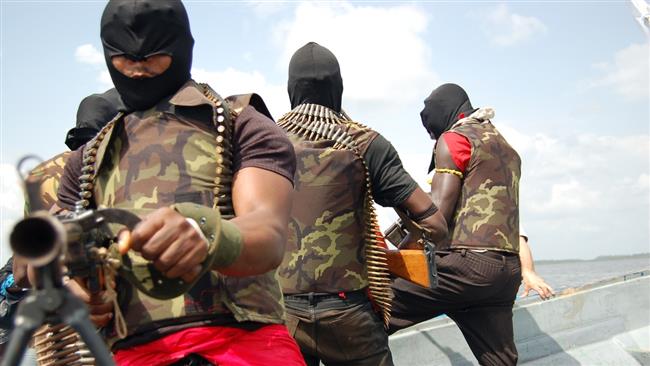 Two sailors, a Russian and a Nigerian, have been kidnapped from a ship belonging to French oil-industry-services company Bourbon off Nigeria's coast, the Nigerian navy said on Wednesday.
According to the Nigerian navy, the ship was hijacked by pirates in the Gulf of Guinea, but the crew managed to send a distress call.
"Efforts are currently ongoing to ascertain the whereabouts of the abducted crew men," the Navy said in a statement.
Bourbon later said that 10 crew members were "back on board the vessel in Onne port, safe and sound.
"Bourbon will continue to disclose any new information when available and verified, but will not make any further comment," the company said.
Bourbon operates a fleet of light, fast cruisers called Surfers that are used to move professionals to offshore oil and gas sites, especially in West Africa.
Five days ago, the Nigerian navy had rescued an oil tanker and its crew from pirates near the islands of Sao Tome.
Security experts classify the waters off Nigeria as some of the deadliest on earth, with pirates based in the country often targeting oil tankers, as well as hostages for ransom.