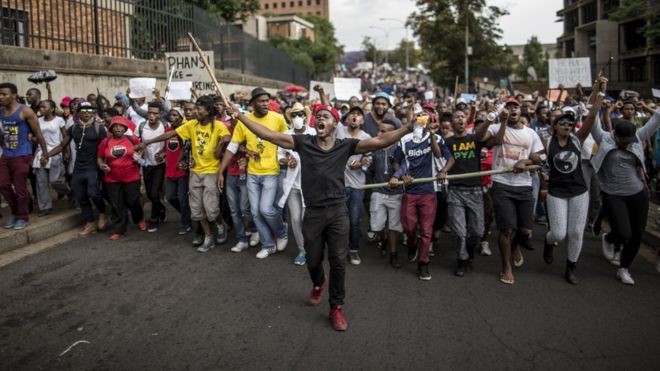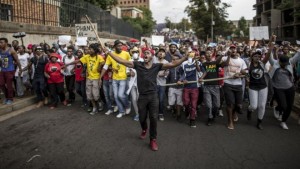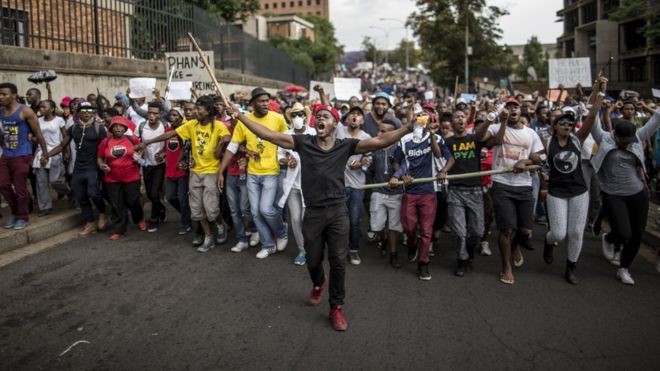 At least three South African universities have been closed this week after a new wave of student protests across the country.
The latest protests come in the wake of violent student demands for fees to be abolished that were staged late last year across all universities in the country.
Protesting students burned down several buildings at North-West University, forcing administrators to close the campus.
The black students are demanding the phasing out of the Afrikaans language from their studies, while white students are claiming that this is an attack on their culture.
University spokesman Koos Degenaar said the trouble started after some students disrupted the inauguration of a new student council.
Three of the nation's top universities have been forced to close so far, as the violence continues.
President Jacob Zuma has condemned the violence saying "the burning of university buildings at a time when we are prioritizing the education of our youth is inexplicable and can never be condoned."
"No amount of anger should drive students to burn their own university and deny themselves and others education. Grievances should be handled in a peaceful manner," he said.
Earlier this week, a protest at the University of Pretoria over the use of Afrikaans led to clashes between black and white students, also forcing the university to shut down.