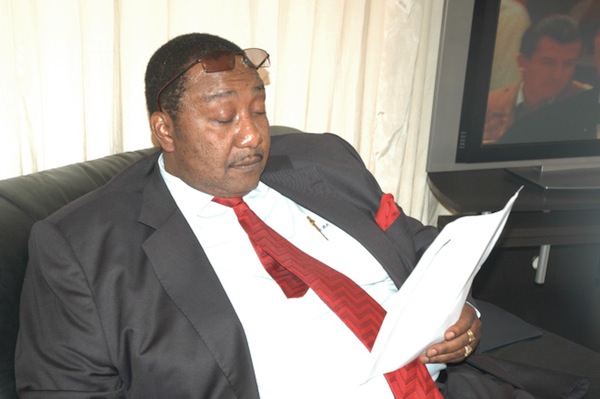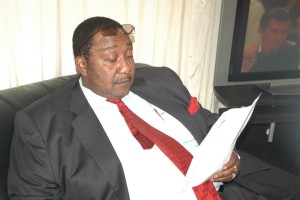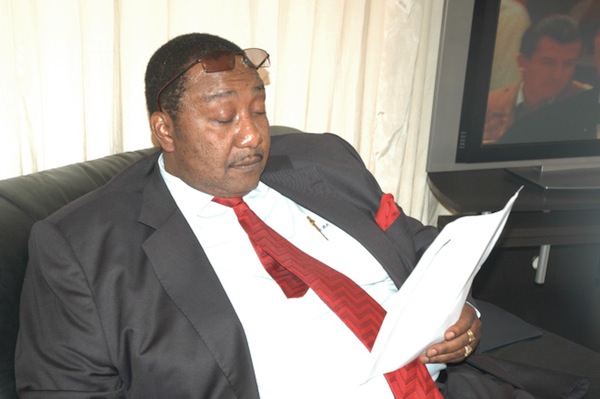 Zambia's former defense minister Geoffrey Mwamba arrested on Wednesday, has been released on bail, local media reported.
Mwamba, also popularly known as GBM, was arrested on Wednesday on suspicion of conducting drills of party supporters to become an illegal militia, police said on Wednesday.
"He has been charged with illegal drilling and will appear in court on March 10", police spokeswoman Charity Chanda had told reporters.
Police last Saturday rounded up 21 youths at a gym owned by Mwamba.
Home Affairs Minister Davis Mwila told parliament on Wednesday that police found a pistol, ammunition and machetes when they raided the gym.
If convicted, Mwamba, United Party for National Development vice-president in charge of administration could face at least seven years in jail.
The party's President Hakainde Hichilema, who lost narrowly to Lungu in the last election, denied that his party was setting up a militia force and vowed to oust Lungu in the election.
Zambia will hold presidential and parliamentary elections on Aug. 11 under a new constitution.
The elections are expected to be tight contest between President Edgar Lungu's ruling Patriotic Front (PF) party and Hakainde Hichilema's opposition United Party for National Development (UPND).
Presidential elections were previously held in Zambia in January 2015 to elect a president to serve out the remainder of the term of President Michael Sata, following his death on October 28, 2014. Lungu narrowly won the election with 48.3 percent of the vote.