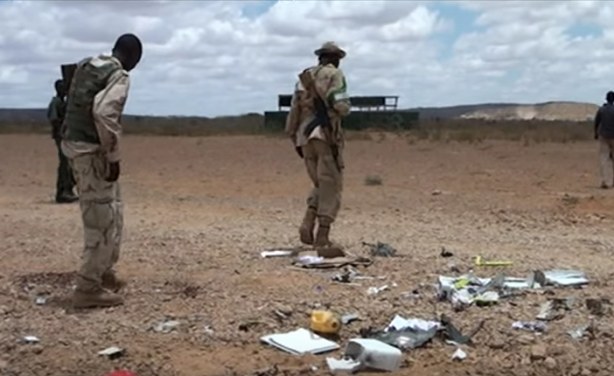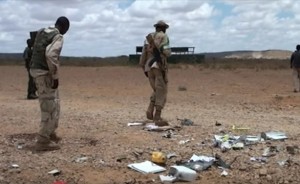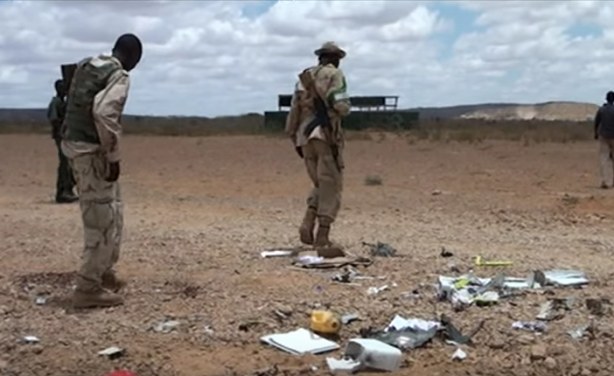 At least six people including two African Union soldiers were injured Monday in an explosion at the airport in Beledweyne, Somali authorities said.
According to police Lieutenant Colonel Ali Dhuh Abdi, a laptop exploded in the safety control area where bomb experts also defused two other explosive devices.
"A laptop packed with explosives exploded at the front gate of the airport, as the security officers were trying to inspect a car carrying the devices, six people were injured, two of them police officers," Ali Dhuh Abdi told reporters.
"Six people were wounded, two of them policemen." He said.
The bomb exploded at a checkpoint in the small central town of Beledweyne, some 325 km north of the capital Mogadishu.
Colonel Ali said the explosion was similar to the February attack when a blast occurred inside a Daallo airline flight bound for Djibouti, an attack that al-Shabab militant group claimed responsibility for.
The Al Qaeda-linked Shabab has remained a potent antagonist in Somalia attacking government institutions after being driven out of Mogadishu by African Union peacekeeping forces in 2011.
The group was also behind deadly attacks in Kenya and Uganda, which both contribute troops to the African Union – AMISOM- peacekeeping force in Somalia.