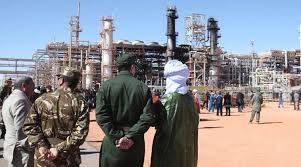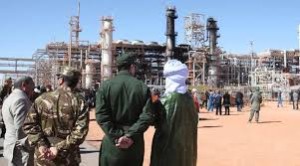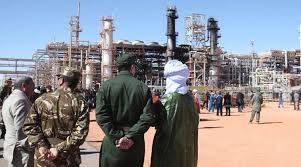 Four militants of al-Qaeda have been killed and three others wounded by the Algerian military in the desert region of Ain Saleh, believed to be part of those who attempted an attack on Friday on the Krechba gas facility jointly operated by Sonatrach, British Petroleum (BP) and Norwegian Statoil in central Algeria.
The attack caused neither casualty nor damage to the facility and is said to have been launched from a distance.
Since the In Amenas gas plant attack in 2012 that killed 40 oil workers, Algeria stationed military guards at its oil and gas facilities to deter future attacks. The attack on Friday claimed by al-Qaeda in the Maghreb (AQMI) is said to have been preceded by warnings according to Mauritanian based Al Akhbar; a media known for receiving statements from the group. It reported that "warning missiles" were fired after workers were told to withdraw from the site.
The Algerian military has not confirmed the killing of the four militants and their ties to AQMI but the defense ministry did state that the fired rockets were homemade and crashed near a guard post close to the facility.
The ministry added that "the rapid reaction of the army detachment tasked with protecting the site foiled this attempted terrorist attack."
AQMI said the attack is in retaliation to Algiers' "complicity with France in the war against the Muslims in north Mali" and the group's "war on the interest of the Crusaders in every place." Sonatrach is a state-owned Algerian company while BP and Statoil hail from Britain and Norway respectively.
The Krechba site produces 2 billion cubic meters of gas a year, and fields in the region of Ain Saleh produce around 9 billion cubic meters.