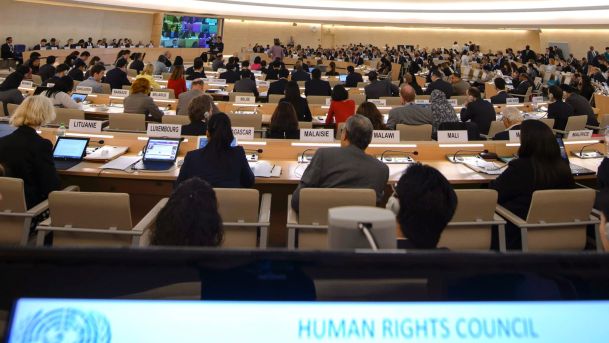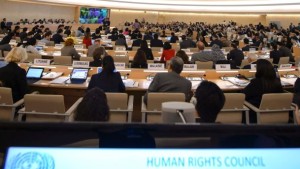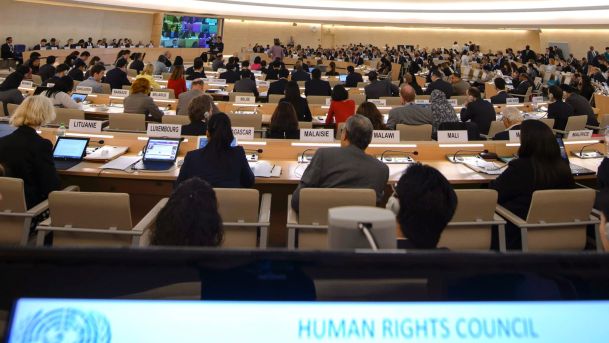 The UN Human Rights Council (UNHRC) adopted a resolution requesting that human rights chief Zeid Ra'ad al-Hussein launch an investigation into the "implications of the Israeli settlements" on Palestinians and create a database of businesses "involved in activities" in the occupied West Bank. The resolution provoked criticisms from Israeli and U.S officials.
Prime Minister Netanyahu of Israel said UNHRC is an "anti-Israel circus" that "attacks the only democracy in the Middle East and ignores the gross violations of Iran, Syria and North Korea." Almost 40 resolutions were adopted by the body and there were no resolutions on the three countries stated by Netanyahu.
The resolution targeting Israel was presented by Pakistan as it argued that the Israeli settlements on Palestinian territories violate international law. Netanyahu deplored that the council has refused to condemn Palestinian attacks but rather "discriminate against Israel" as he called on "responsible governments not to honor the decisions of the Council."
Of the 47 members of the council, 32 supported the resolution with 15 preferring abstention while none voted against it.
Israel's ambassador to the UN, Danny Danon, alleged that the council is acting "obsessively" against the Jewish State and added that the database is a "blacklist." UNHRC wants the list to be updated annually and a report assessing "human rights and international law violations involved in the production of settlement goods" by the businesses concerned. Danon said the resolution recalls "a dark period in Europe when Jewish businesses were singled out."
US Ambassador to the UN Keith Harper said it is a "disturbing" resolution reinforcing the "council's one-sided actions against Israel."
The implementation could be a challenge because Israel is known for not cooperating with envoys on missions that it deems critical to its policies.