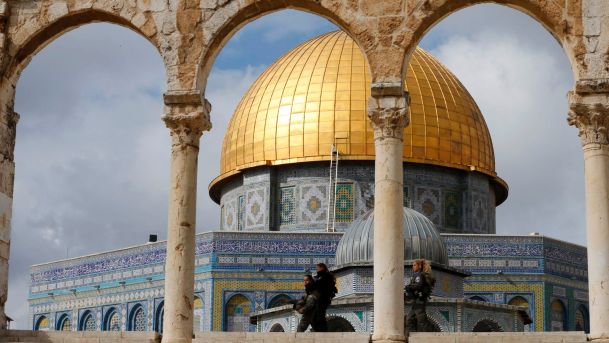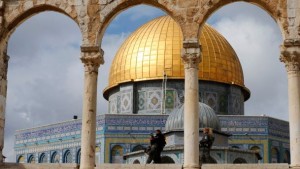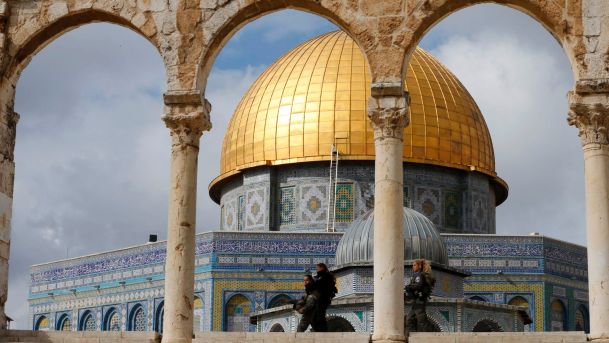 Jordanian foreign minister Nasser Judeh arrived in Ramallah for a brief visit on Thursday to discuss the installation of security cameras at Haram al-Sharif. Palestine, Jordan and Israel agreed to the installation of the cameras since October but technicalities have delayed it.
Palestinians are reportedly concerned that the cameras will be used by Israeli security forces to identify and crackdown on protesters against Jews visiting the site while Tel Aviv also demands that cameras be fixed inside the Dome mosque as they allege that it is used for hoarding stones hurled at its forces during protests.
Judeh met with President Mahmoud Abbas and said that Amman is committed to maintaining the "status quo" and the cameras are meant to defend "the Islamic and Christian holy sites in Jerusalem." He said they will enable the "entire world to see any violation that takes place on the ground" as well as "expose all trespasses or assaults on holy sites."
Israel's demand for cameras to be installed inside the mosque was refuted by the Jordanian minister as he stressed that the cameras will be installed on walls around the vicinity and not inside buildings.
Last week, a Jordanian government spokesman said the installation of the 55 cameras will take place in the coming days but Israel is unwillingly to let the installation go ahead without the satisfaction of its concerns.
Focusing on the Israeli-Palestinian conflict, Judeh said the only solution that would guarantee peace and security in the region is an independent Palestine under a two-state solution.