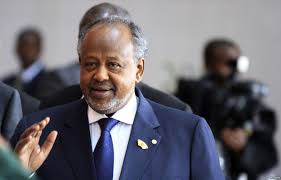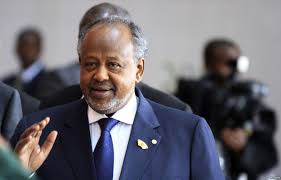 Djibouti's incumbent President Ismail Omar Guelleh on Friday won a landslide victory in an election criticized by opposition parties and civil society organizations.
"According to our projections, we can say that the UMP candidate [Guelleh of the Union for the Presidential Majority] has been elected in the first round," Abdoulkader Kamil Mohamed, the Prime Minister, announced on national television.
Guelleh won 86.68 percent of ballots, according to the interior ministry.
"The people of Djibouti have followed the path of wisdom, stability, security and development," Kamil Mohamed said.
Activists complained that Friday's vote was preceded by political repression and curbs on basic freedoms.
The closest opposition candidate won just 7 percent of the vote in a race where some 187,000 people were eligible to cast a ballot.
Guelleh, 68, has been Djibouti's leader since 1999, when he took over power from his uncle Hassan Gouled Aptidon, who led the country since independence from France in 1977.
"The people of Djibouti have again entrusted me with the state's highest office," Guelleh said in a speech on national TV.
While the Horn African nation is a relatively small country, its strategic location on the Bab al-Mandab Strait has attracted international interest from countries such as China, France and the US.
Recently, China has signed a deal to establish its first military base in the country to underscore Beijing's growing global ambitions and raise the stakes for both cooperation and competition.