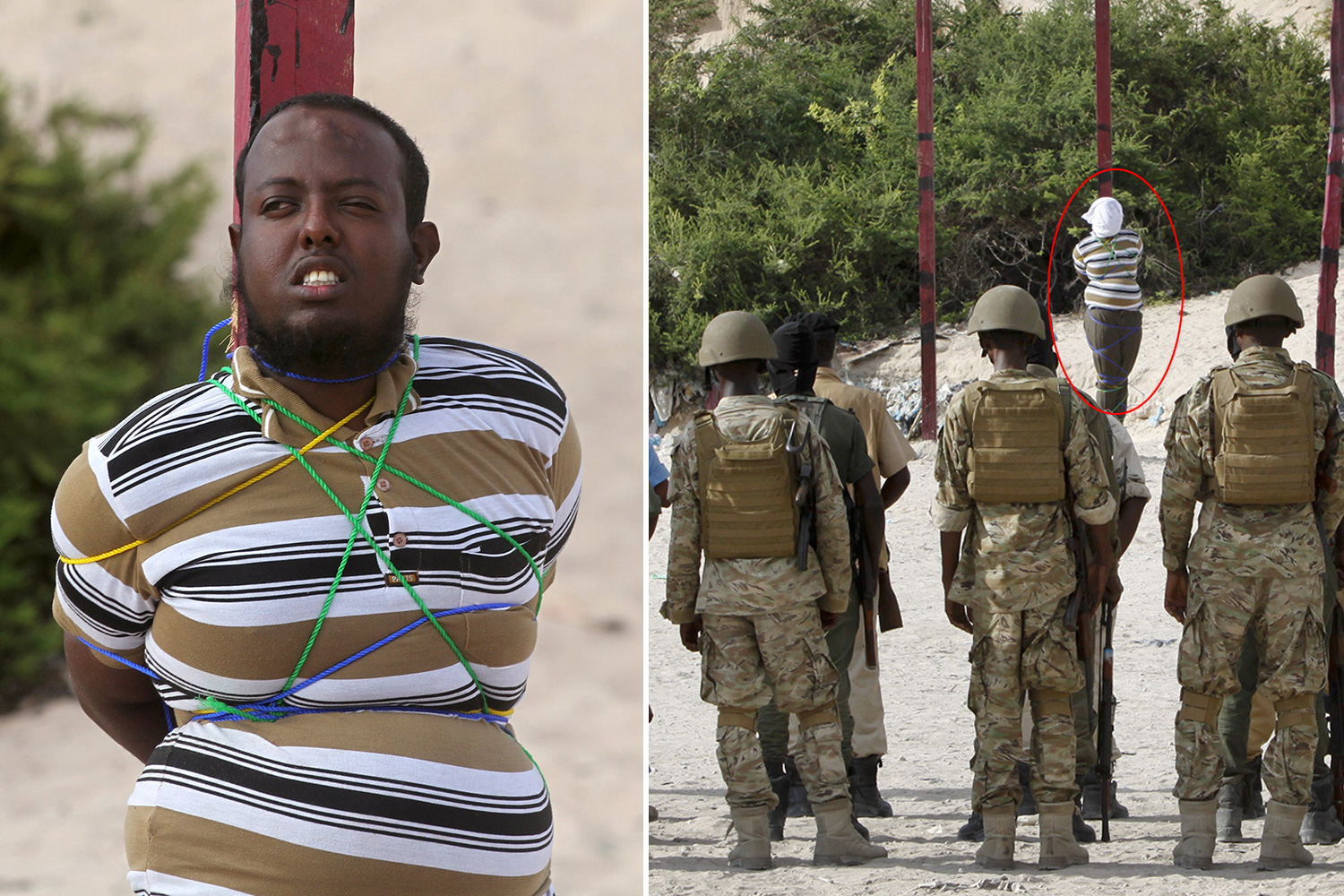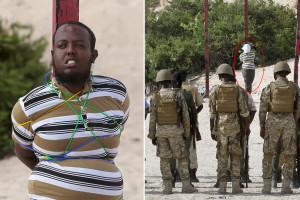 Somalia on Monday executed publicly Hassan Hanafi, a former media officer for the Somali Islamist group al Shabab, after he was found guilty for ordering the death of six journalists in the Horn of Africa country.
"Today, the court fulfils the execution of Hassan Hanafi who had killed journalists," Abdullahi Hassan, deputy judge of the court, told reporters.
Hassan Hanafi who arranged news conferences for the al Qaeda-linked Islamist group when the militants controlled the capital Mogadishu had reportedly assisted the Islamist group by identifying possible targets amongst journalists between 2007 and 2011.
According to the Committee to Protect Journalists, more than 25 journalists have been murdered in Somalia since 2007.
Hassan Hanafi joined the group's armed wing after working for Radio Andalus, al-Shabab's mouthpiece in Somalia.
Born in the central Hiran region of Somalia in the early 80s, Hanafi became a writer for a leading Somali website in 2006 before he signed his affiliation to al-Shabab and became the major source of all breaking news or reaction from the militant group.
He was arrested by police in 2015 in neighboring Kenya, where he had fled, and was extradited to Somalia after Sheikh Noor Mohamed, a senior journalist at Radio Mogadishu, was killed.
Al Shabab, linked to both Al Qaeda and ISIS, seeks to impose its strict version of sharia, Islamic law, in Somalia, where it frequently attacks government targets as well as hotels and restaurants. The group actively recruits in neighboring countries; mainly in Kenya where it attempts to assassinate Kenyan officials and seeks to create a caliphate.