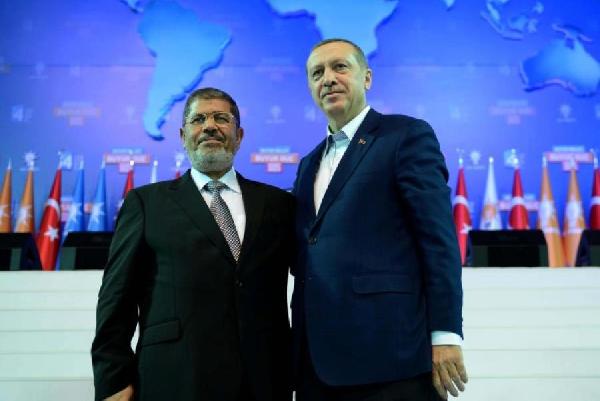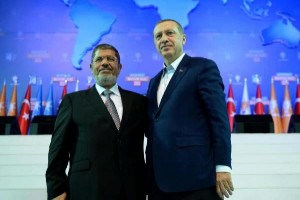 The Egyptian Muslim Brotherhood-led government has managed to obtain a $ 2 billion aid package from Turkey, which stepped in to help the most populous country in the Arab world weather an economic crisis that has become acute, with an estimated budget shortfall of $12 billion.
The financial package was sealed during a visit paid by Egyptian president Mohamed Mursi to Turkey wherein he attended the congress of the ruling Islamist Justice and Development Party (AKP) of Prime Minister Recep Tayyip Erdogan.
The Turkish financial support, which comes after U.S. House lawmaker have blocked a $450 million emergency aid that the Obama administration was planning to give to the Mursi government, includes investments worth $ 1 billion in Egypt's infrastructure projects and a soft loan of 1 billion dollars with a 0.6-pc interest rate and a three-year grace period.
The oil-rich emirate of Qatar has lent Egypt $2 billion and pledged to invest another $18 billion in Egyptian tourism and industrial projects over the next five years. High hopes are pinned on these financial contributions to spur growth, avert a budget &  balance of payments crisis and restore investors' confidence in the Egyptian economy suffering from a severe downturn.
The Egyptian economy is expected to grow 3 pc in 2012 amid serious challenging social woes. The political turmoil hitting the country has scared away tourism and foreign investment, deepening budget deficit while reserves reached critical levels.
According to some foreign experts, Egypt, which looks forward to secure a $3.2 billion loan from the International Monetary Fund, needs over $10 billion to stabilize public finances.