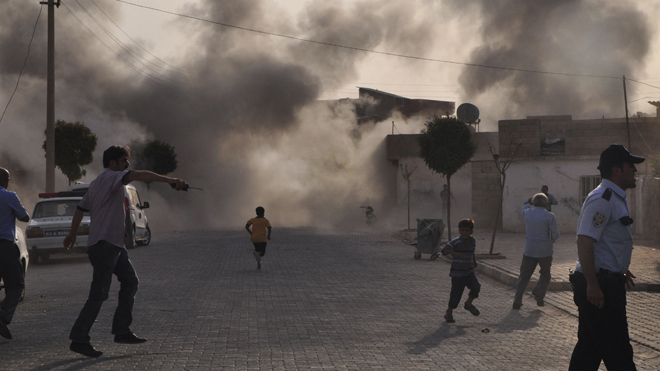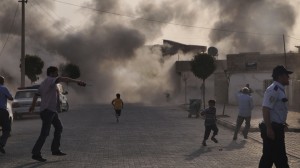 Turkey has shelled Syrian government targets after one of its border town, Akcakale, registered five civilian casualties from an "artillery fire belonging to the Syrian regime forces" a statement from Erdogan's office stated. Turkey backed its retaliation with the rules of engagement and international law citing that such actions will not be ignored.
Syrian officials have offered condolences on behalf of the Syrian government to the family of the deceased and the Turkish people through a Syrian media, SANA, and promised that investigations will be held. Its information minister, Omran al-Zoubi, also called for reactions to be carried out "wisely, rationally and responsibly," because of the Syrian rebels might be behind such an action.
Turkey conveyed a NATO emergency meeting to discuss the issue and its most senior political governing body released a statement demanding "the immediate cessation of such aggressive acts against an ally, and urges the Syrian regime to put an end to flagrant violations of international law." The meeting was held under the alliance's article 4, for consultations when a member state feels its territorial integrity is under threat.
UN's secretary general has also voiced his concerns after being contacted by the Turkish foreign minister, Ahmet Davutoglu. He asked Syria to respect the territorial sovereignty of its neighbors, saying the cross-border incident "demonstrated how Syria's conflict is threatening not only the security of the Syrian people but increasingly causing harm to its neighbors".
Tensions have been heating up between the two countries. Turkey claims that it has been receiving shelling from the Syrian side since the uprising but the recent one is deemed to be the most serious. Turkey and its allies want Assad to step down but Assad heeds a deaf ear to their calls.